The Connector Programme provides "the flexibility to support different styles of co-creation": Professor Mary Krell
By: Polly Wallace-Kruger
Last updated: Friday, 7 May 2021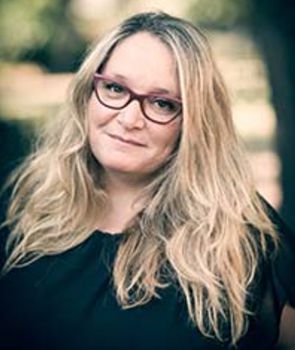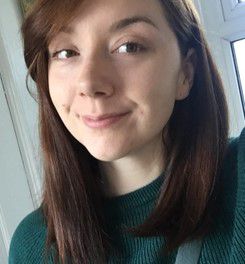 Through the Connector Programme, staff and Student Connectors work in partnership to find strategies and implement ideas that will improve student life in different ways. The programme aims to create a sense of community between staff and students, where everyone's perspectives and knowledge are respected and valued as they work together. Connector teams co-create in a wide variety of departments across the University, collaborating to improve or develop courses, services and life at Sussex.
Meet Mary Krell, Professor of Creative Media in the School of Media, Arts and Humanities and Director of Education for Media, Film & Music, and Emma Green, American Studies and Film Studies student and Media, Arts and Humanities Connector. In this interview, Mary and Emma speak about what co-creation between students and staff is like, the projects they have been working on, and how the Connector Programme has been an inspiring experience for them both.
Connector Programme: Tell us about your Connector work – what does it focus on? Why is this work important?
Mary Krell: In our new school of Media, Arts and Humanities, I oversee the Student Advisory Board (which is comprised of each of our three Connector groups). Each of the three Connector groups focuses on a discrete area. There is a communications group, a wellbeing group and a curriculum group. I am also one of the two faculty members working directly with the Curriculum Connectors group. Each of the groups has already been incredibly important. They have helped us think in more focused and creative ways about a range of things including how we communicate to students and how we might better use Canvas to meet student needs.
Earlier this year, we shared suggestions from Connectors to help faculty think creatively about assessment and feedback. There is a student-led podcast and an Instagram feed as well. Each of those things has allowed students to share their voices and their views with us about specific areas of our work in the school.
I genuinely feel like the advice our Connector groups have given us has helped me feel more connected to the wider school in positive ways.
Emma Green: I am one of 12 Media, Arts and Humanities (MAH) Connectors working within a subgroup focused on improving student wellbeing. When my team and I started in the roles in October 2020, the term 'wellbeing' felt incredibly broad – just like the new school. In the time since, we've really tried to make the school feel cohesive and unified, while also acknowledging the individual identity and agency of each subject type.
Our main project so far is the forthcoming student podcast titled 'On the Record … with M.A.H.'. The podcast creates a space for all MAH disciplines, allowing students the freedom to express themselves and their interests.I see the podcast as important for promoting the school and creating a sense of community. It will be serious and silly, and we understand the value in having both aspects of student life represented!
Connector Programme: What is the co-creation relationship between students and staff like, on the Connector Programme?
Mary: One of the things I love about our Connectors groups is that each works a bit differently. On some projects, such as with our curriculum group, the Connectors discussed issues around assessment and feedback and then they produced briefs for us. One of those included some recommendations to give faculty around feedback. Another included a brief to help us seriously rethink assessments in ways to make them more inclusive and better suited to what we teach. On other projects, Connectors have proposed projects that they've largely developed independently with faculty acting as mentors. I think that the flexibility to support different styles of co-creation is a key reason the Connector Programme is so great.
"I think that the flexibility to support different styles of co-creation is a key reason the Connector Programme is so great"
Emma: Within my group I work closely with three other students. From the off we've worked incredibly well together and have found great enjoyment in co-creation. As students we've been given a lot of autonomy over our work, so we really feel like we're affecting change within the school. However, a huge part of the Connector Programme looks at co-creation between students and staff. I work alongside a great group of academics and university personnel who champion our work, value our opinions, and continually provide support and guidance. The staff are just as committed to the Connector Programme as the students. By working with them, not just for them, we're finding innovative and collaborative ways to tackle wellbeing issues.
Connector Programme: How has working with the Connector Programme impacted your personal experience of working/ studying at the University?
Emma: On a practical level, the Connector Programme has improved and expanded my skill set. I am now more efficient with time management and prioritisation and have gained greater confidence in my communication skills.
Through the Connector Programme I've learnt of so many initiatives targeted at studying, including the Academic Skills workshops, many of which are run by students. In this regard the programme has helped me make the most of the university's facilities and events – in spite of remote teaching.
Although I am in my final year, I feel I've contributed to the foundations of the Connector Programme. While I won't be around to see where the programme goes from here, I take great pride in the thought of creating lasting opportunities for future students to take advantage of.
Mary: This year was a tremendous struggle and yet the Connector Programme was a bright light despite all of it. I often find myself telling colleagues about how the work of the Connectors is so inspiring. Working with the Connector Programme has been inspiring and a genuinely very positive experience. When many aspects of work have seemed harder during the pandemic, the dedication of our Student Connectors and the openness with which faculty listen to them has been truly inspiring. I am not lying when I say that working with the Connector Programme has reminded me of why I still love working at Sussex after nearly 20 years. Our students and my colleagues are inspiring, and I still have loads to learn from them all.
"Working with the Connector Programme has reminded me of why I still love working at Sussex after nearly 20 years."
Connector Programme: What impact has your Connector work had on the student body?
Mary: Our Connector work has led to the creation of some exciting new things like the podcast, Instagram account, new ways of communicating with students and changes in the way we as faculty use feedback. Those are just a few of what we like to refer to as the quick wins. Our Connectors are also helping shape longer term projects about how we work within the school. Their advice is guiding our work reviewing assessment modes and assessment criteria. It is also helping us think creatively across a range of things related to wellbeing and communications in the longer term. Overall, I would say that the work of our Connectors is making impact now and will continue to do so in the longer term.
Emma: A positive one, I hope! Toward the end of 2020 when we put the call-out for student participation for the MAH podcast, we received an encouraging number of responses. We're now working with a team of 40+ students on a range of topics. In essence, the podcast is its own form of co-creation. We hope it will stand the test of time and become a cornerstone of life at Sussex.
Likewise, the wider group of MAH Connectors are working to engage with the student body by creating a more personable social media presence; as well as re-working the student newsletter and other academic communications – and hosting a number of department-specific skills workshops.
Connector Programme: Has anything about your time as working with the Connector Programme surprised you?
Mary I have been genuinely surprised at how thoughtful, creative and hard working the Student Connectors are. I had high expectations and yet, at every turn, they exceed those and genuinely surprise me. I also did not expect that working with the Connectors would be such a highlight of my year. I have also been surprised to hear that other members of faculty and staff find the Connectors to be so inspiring. Working with the Connectors has demonstrably improved my year and the experience of many others.
"Working with the Connectors has demonstrably improved my year and the experience of many others"
Emma: The volume of opportunities available to students has surprised me. Beyond my specific role as an MAH Connector, I regularly meet with the wider Connector committee to discuss our collective progress, as well as liaising with another group of university personnel, including Mary Krell, offering student input toward the forthcoming Festival of Ideas.
Furthermore, the Connector Programme really seeks to provide training opportunities for its student staff. Since October I've taken part in three sessions helping to improve and advance my capabilities in a wide range of areas – from capturing the student voice through to recruitment skills. At all levels, my participation and ideas are valued.
Connector Programme: What ideas and advice would you share with others who are thinking of getting involved?
Mary: This is one of the few projects I can genuinely say is more rewarding than you might expect. Working with the Connectors has been described by colleagues of mine in the kinds of positive terms we may not often use at work. If you are looking to feel inspired and appreciated while also having an opportunity to actually work with students, then get involved with the Connector Programme. It is absolutely brilliant!
Emma: My only piece of advice would be: apply! The Connector Programme is open to all students, regardless of previous experience. I cannot think of a downside to this opportunity. You'll work with the University in a flexible capacity, gaining experience and creating change within the student experience, all the while making some money and working with new people.
The University of Sussex Connector Programme – how students and staff make positive change together.
Learn more about the Connector Programme on our staff website, on the Student Hub or on Instagram @studentconnectors_ You can contact the team on studentconnectors@sussex.ac.uk