My first week as PVC for Culture, Equality and Inclusion
By: Maria Balboa Carbon
Last updated: Wednesday, 13 October 2021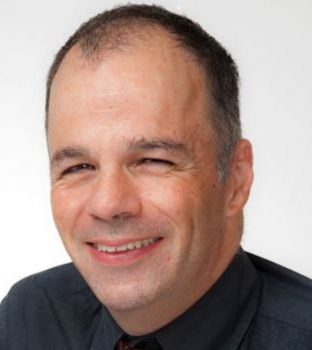 David Ruebain, Pro Vice-Chancellos for Culture, Equality and Inclusion wrote to all students:
Dear student,

Having now finished my first week as the University's new Pro Vice-Chancellor for Culture, Equality and Inclusion, I want say how very welcome I have been made to feel by everyone I have met so far.

Sussex is such a vibrant and diverse community and I am looking forward to hearing the views of students and staff on the culture, equality and inclusion issues that matter to all of you – and I also want to hear about those issues that may be highly contested in our community and beyond.

By exploring, discussing and debating issues of culture, diversity and inclusion we can look to find ways to ensure that we can continue to be progressive, encourage discussion and debate and recognise difference, but also how we can be allies to those with different identities to us and also notice how much more we have in common.

So, as we continue to discuss and explore issues around culture, diversity and inclusion, we should be mindful of the University's core values of kindness, inclusion, collaboration, integrity and courage. Recognising these community values and doing our best to model them will help ensure that Sussex can grow as an inclusive and progressive community of diverse ideas and rigorous debate.

I also want to say how grateful I am to be working alongside Professor Kevin Hylton, who stepped into this role in an interim position earlier this year. Kevin has recently been thinking a lot about the topic of respectful disagreement, and you may want to read his latest article: Inclusion, Freedom of Expression, and the Spirit of Sussex and his previous article: Sing when they're winning, seethe when they're losing.

Finally, please remember that the University has excellent support services in place if you need to talk to share anything that is concerning you.

With best wishes

David

David Ruebain

Pro Vice-Chancellor for Culture, Equality and Inclusion.