Information for students: industrial action
Posted on behalf of: Internal Communications
Last updated: Friday, 26 November 2021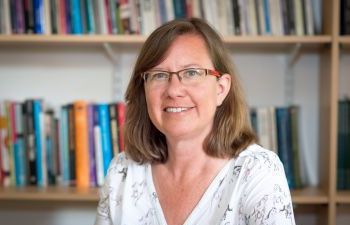 Today, Kelly Coate, Pro-Vice Chancellor for Education and Students, wrote to all students about the industrial action scheduled for next week. You can read the full message below.
Dear all students,

Following the recent email from the Vice-Chancellor, next week some staff at Sussex will choose to take industrial action, which is their legal right. This will run from Wednesday 1 December to Friday 3 December.

As Pro Vice-Chancellor for Education and Students, I am responsible for making sure the University minimises the disruption of any strike action on your education so that you can all continue to access your studies and expected learning outcomes.

There has been a huge amount of work going on at the University to make sure this happens.

In some Schools, most (if not all) classes will be running as normal whereas in other Schools, it will depend on how many staff choose to take strike action.

Your studies
Here are a few practical things to remember about your studies for next Wednesday, when the three consecutive days of strike action are due to start:
If we know that a teaching session is not taking place, you will receive a notification on the relevant Canvas module and/or the class will be cancelled on Sussex Direct.
Please remember to regularly check Sussex Direct or Canvas to see if your lecturer has given advance notice that your class is not taking place.
UCU members don't have to let us know if they're striking. This may mean that in some instances we might not be able to give advance notice or cancel your lectures or seminars.
If you come to campus and your class isn't happening, you can use the time for independent study. The Library and study spaces will be open as well as other campus services, such as sports facilities, cafés and bars.
If you had an assessment scheduled during the strikes you should have been notified by your School if it has been cancelled. If you haven't been told it is cancelled, then it should be taking place as originally scheduled.
Any assessments that were due to be handed in via Turnitin or Canvas with deadlines during the strike action remain unchanged, unless you have been told otherwise.
Picket lines
You will notice that there will be picket lines at the entrances to campus from Wednesday, which will be made up of a small group of people supporting the strike. This is the usual situation in any strike action and you should not be prohibited from entering the campus.

If you do feel concerned at all please get in touch with your tutor or our team at the Student Life Centre who can talk through any concerns.

Travel to campus
Buses will be travelling to the University throughout the industrial action.

We expect that buses will not enter the campus between midnight and 3pm on strike days.

Between midnight and 3pm (i.e. in the morning and until early afternoon) buses are likely to stop just outside campus on the A27 slip road and then near Falmer Station.

For service updates, see the Brighton & Hove Buses website. We suggest you allow more time than usual to get to campus by bus.

Trains are due to run as normal on strike days.

A free taxi service will be provided for students who need support accessing parts of the campus. Please check back for information about this on the Student Hub next week.
If you have a disability and your access to campus is disrupted, please check the Student Hub or Student Support Unit website for up to date information.

Teaching returns as normal from Monday 6 December
Remember that teaching continues as normal the following week (week commencing 6 December) with attendance monitoring as usual. This will be the last week of term and it will be important not to miss any of your classes.

Visit the Student Hub
We've made sure there is a range of information available to you on the Student Hub. This includes a set of commonly asked questions. These commonly asked questions will continue to be updated regularly, so please look there first if you have any queries. Please also continue to speak to staff in your School office.

I hope you understand that you and your fellow students are our number one priority, and we are working to ensure that there is minimal disruption to students during this short period of strike action.

We will provide you with updates by email on each day of the strike action – to make sure you have all the latest information to hand.

Thank you so much for your understanding.

With best wishes
Kelly

Kelly Coate
Pro-Vice Chancellor for Education and Students