Update for Students: REF results and why they matter to you
Posted on behalf of: Student Communications
Last updated: Thursday, 12 May 2022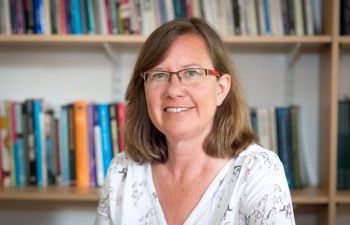 Below you can read the message of Professor Kelly Coate to all taught students today.
Dear students,

Today, the Research Excellence Framework (REF) results have been published. The REF is the UK's system for assessing excellence in research amongst UK higher education institutions and it takes place every seven years.

Having looked at the results, I'm so pleased to let you know that we've seen a significant increase in our scores since REF 2014 – with 89% of Sussex research being 'world-leading' or internationally excellent' – these are the two highest REF scores achievable.

A key element of the REF submission is the research environment at Sussex, to which our doctoral researchers make a major contribution. Our thriving communities of postgraduate researchers, with their major conferences and events, collaborative projects, and public engagement, as well as their research itself, have been recognised in the REF assessment of our research environment, which has rated 97.1% of the submissions as conducive to generating world-leading or internationally excellent research.

This is an outstanding achievement for everyone involved in research at Sussex, and the research they do, in some cases with the support of student Junior Research Associates, tackles some of the world's most pressing challenges – such as climate change, extremism, education, migration, international trade and corruption.

Many of the Sussex staff involved in this internationally recognised research are also your teachers, as well as being world-leading researchers in their academic disciplines. Their research expertise not only benefits you in your teaching and learning, you also benefit from their incredible achievements as they enhance the reputation of Sussex in the UK and globally.

Our research makes a real difference in the world; during this REF period, it has been:

Improving education outcomes and practice for migrants
Shaping policy on international trade in a post Brexit era
Informing the humanitarian response to Ebola
Leading the way on crowd safety through social psychology
Curbing corruption in public procurement and aid
Disrupting the online activity of extremist and terrorism networks
Improving childbirth conditions
Redesigning climate tech policy and funding models to meet the needs of developing countries
Influencing a ban on bee-harming insecticides
Enabling clinical diagnosis and treatment of genetic diseases with immune or neurological dysfunction

This is just a selection of the impact Sussex research makes in the world, if you'd like to know more you can find out more about our REF 2022 results and why REF is important on our website.

Now please read on to find out about:

60 years of Sussex
Marking and assessment boycott
Careers and Entrepreneurship
Discounted Brighton Festival tickets
60 years of Sussex
We're currently celebrating our 60th Anniversary, and there's a range of activities taking place throughout the year you can get involved in. There's lots of information about how to get involved on the 60 years of Sussex webpage, or you can check out the '60 years of doing things differently' video and book your place at upcoming events – for a bit of fun do click on the 'YAY' button on the webpage!

Marking and assessment boycott
UCU have now announced that members will begin a marking and assessment boycott from 23 May as part of their national strike action. I want to reassure you that we will do all that we can to ensure we mitigate any impact on our students' education and assessment and examination results caused by a marking and assessment boycott activity at Sussex. We will be implementing a range of mechanisms for ensuring that marking can take place properly, maintaining quality and standards so that you can graduate on time and that your award will retain its value both now and in the future. We will continue with our discussions with local UCU representatives about this national action and hope that the national talks lead to a swift resolution.

Careers and Entrepreneurship
Need help finding a part-time job, looking to set up graduate employment opportunities, or thinking of setting up your own business? Whether you're in your first year, or about to graduate, there's excellent advice, information, resources and guidance to help you and more on the Sussex Careers and Entrepreneurship webpage.

Discounted Festival tickets for Sussex students
Finally, last week I mentioned that Sussex is a sponsor of the Brighton Festival – one of the largest arts festivals in Europe. We're so lucky to have this amazing event on our doorstep and if you've not already taken a look at the exclusive Festival ticket offers for students and staff please do.

With best wishes,

Kelly

Kelly Coate
Pro Vice-Chancellor for Education and Students