New in-app verification process for student discounts on Brighton & Hove Buses
Posted on behalf of: Student Communications
Last updated: Monday, 5 September 2022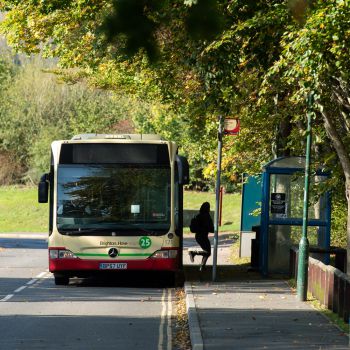 You will need to register proof of student ID within the Brighton & Hove Buses app to activate discounted student tickets. Previously the bus company asked students to carry a valid form of student ID when travelling.
To verify that you are a student, you can use either your University of Sussex ID card, or your University of Sussex registration letter with a form of photo ID overlaid (e.g. valid passport or UK driving licence).
Make sure you complete this process to get discounts of up to 25% on bus tickets through the mobile app. It's a quick way to make travelling around easier and cheaper. You can use EcoGo to earn points when you use public transport too.
We hope to see you on campus soon!