Your chance to win a £1,000 Santander award to support your studies
Posted on behalf of: Student Communications
Last updated: Tuesday, 6 September 2022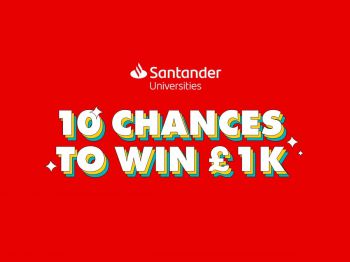 We've teamed up with Santander Universities to offer awards of £1,000 to ten current Sussex students this autumn.
Each winning student will be able to spend the funds through the Santander Aspire webstore, where you can find tech gadgets, books, kitchen equipment and lots more resources helpful to student life.
Whether you win or not, by joining the Santander Scholarships platform you'll get access to other exclusive benefits like scholarships, internships, business support grants and online courses. You'll find a whole range of self-development opportunities to help you succeed as a student and beyond.