University of Sussex becomes accredited Real Living Wage employer
Posted on behalf of: Student Communications
Last updated: Friday, 23 September 2022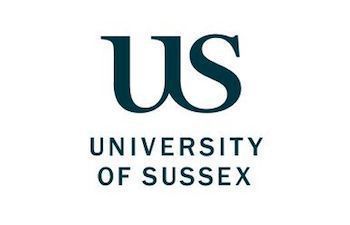 People who work at the University of Sussex have been guaranteed that they will be paid at least the Real Living Wage for the foreseeable future – which is higher than the National Minimum Wage – as the University has now been accredited as a Real Living Wage employer.
The University of Sussex has already been paying its employees the Real Living Wage, but in seeking to be officially accredited in this way, the University of Sussex has voluntarily given a long-term commitment to its staff that they will continue to be paid the Real Living Wage, at the very least. This aims to ensure they are paid a wage that is fair, can meet their everyday needs and will support them through the cost-of-living crisis and beyond.
What's more, the University has decided to implement the newly announced increased rate from 1 October, rather than waiting until the changes officially come into effect in six months' time.
The move will mean the University's lowest-paid employees will receive a boost in their pay, along with other members of the campus community, including those employed by Sussex Estates and Facilities and the Students' Union.
University of Sussex Vice-Chancellor Professor Sasha Roseneil said:
"While we have already been paying our staff the Real Living Wage, I am pleased that the University has now gained accreditation as a Real Living Wage employer, as this guarantees our employees a measure of peace of mind for the future. I'm also delighted that we can implement the change so quickly, as I believe this is the right thing to do to benefit our lower-paid staff and support them through the cost-of-living crisis."
The University is now one of more than 800 accredited Real Living Wage employers in the Brighton area, and more than 10,000 countrywide who have committed to going further than the Government minimum in the interest of their employees.
You can find out more information on the Real Living wage here.