Meet your Vice-Chancellor, Professor Sasha Roseneil
Posted on behalf of: Student Communications
Last updated: Thursday, 29 September 2022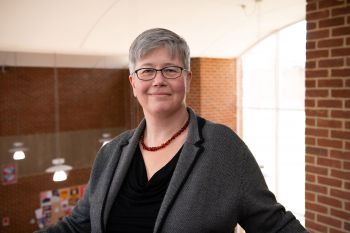 Between 10am and 11.30am on Thursday 13 October, students are welcome to meet with Professor Sasha Roseneil, Vice-Chancellor of the university. The session will take place in the Student Centre (Landscape 4).

Come along to speak about your experience as a student or ask questions in an informal setting. You can take part as an individual or bring a couple of friends (e.g. from your course or a society).

To book a 15-minute slot, please email the Student Communications team at internalcomms@sussex.ac.uk with the subject "Student session with the Vice-Chancellor".

You are welcome to turn up on the day, but please note that any free slots will be allocated to the first people to arrive.