Our partner Zhejiang Gongshang University delivers Chinese Language and Culture course to Sussex students
Posted on behalf of: Internal Communications
Last updated: Tuesday, 31 January 2023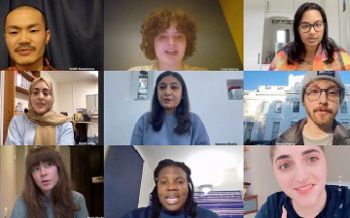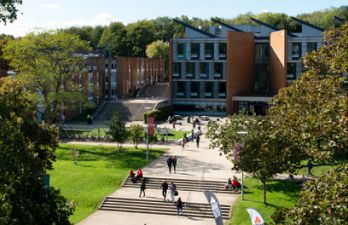 In late December 2022, a total of 101 Sussex students enrolled in a ten-day online Chinese language and culture course named "Picturesque and Dynamic Zhejiang", where the teaching of basic Chinese language was well-blended in several interesting topics, such as Martial Arts, Chinese poetry, and virtual tours to the beautiful countryside of Zhejiang Province, etc. The course was delivered by the Foreign Language School at Zhejiang Gongshang University (ZJSU).
ZJSU is one of Sussex's strategic partners, with whom we set up a joint institute in 2020. The institute offers four undergraduate and postgraduate degrees in Robotics and Artificial Intelligence and has enrolled around 900 students so far through Transnational Education (TNE) arrangements.
The course was funded by the Center for Language Education and Cooperation of China (CLEC), a non-profit professional educational institution for international Chinese language education affiliated with the Chinese Ministry of Education. Its main objective is to promote Chinese language and culture, with a particular focus on Zhejiang's nature, history, and heritage.
Initially expected to accommodate about 60 students, the online course was proved popular with Sussex students. 101 Sussex students from all levels and subject areas signed up within a week. Upon completion, students can log their participation and earn 5 points of the Spirit of Sussex Award, an award that celebrates students' extra-curricular and voluntary achievements. Students' feedback is positive, many requested more materials after class for self-study, and inquired about opportunities to further study Mandarin.
One of the students commented in the course feedback survey: "I really enjoyed this course. I had no previous knowledge of Chinese but my understanding and basic knowledge of Chinese has been greatly improved. I want to find out more about Chinese culture and history." There was great enthusiasm from most of the participants to explore Chinese culture after the programme.
Li Camm, the Head of Global Partnerships at the University of Sussex said: "I am so proud to see Sussex students' enthusiasm for and curiosity in different culture and I am glad that this programme created an excellent opportunity for them to explore the world. One of the objectives set out in our International Strategy is to ensure by 2025, 40% of our undergraduates have a global experience during their studies, and this project contributes directly to such objective.
The shared strategic vision is the foundation of our partnership with ZJSU, and it stimulates impactful projects such as this to widen access to global education and grow global citizens. Thank our colleagues at ZJSU for delivering the programme!"
Ms. Wu Luyan, the Deputy Head of International Office at ZJSU commented: "The project has fostered mutual understanding between the teachers and the international students. Sussex students' feedback on the course content and teaching methodology are invaluable to ZJSU's further development on the road to internationalization.
It is a great pleasure to work with the University of Sussex, and we are very impressed with their efficiency and professionalism. They were very engaged and understood what's the best for the students. We really look forward to continuing the course in the next year with Sussex".