Spirit of Sussex Award: what type of student are you?
Posted on behalf of: Student Communications
Last updated: Wednesday, 22 March 2023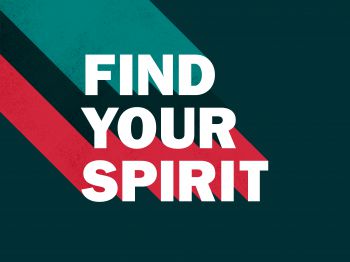 Have you been regularly engaging in sports and societies, looking after your wellbeing, and getting involved in new activities? Then it's time to receive formal recognition for your co-curricular efforts and commitments while at Sussex – and in little as 30 minutes or less, you can make sure you get that recognition.
The Spirit of Sussex Award is our way of celebrating and recognising your achievements, alongside your degree. By taking part in co-curricular activities, you can gain points towards either a Bronze, Silver or Gold award. The award is your opportunity to showcase your engagement to future employers – you can also add your award to your CV and LinkedIn.
Undergraduate final-year students have until 1 April 2023 to complete the award scheme and receive a certificate at graduation.
Never logged points for the Spirit of Sussex Award?
To log points, simply access the platform with your usual Sussex login, choose the award category most relevant to your activity and then reflect on your level of involvement. Once selected, you will be prompted to upload evidence, write a short description and reflect on any skills gained - all of which are stored, so you can look back on your responses when you apply for graduate jobs or further study.
We've included below suggestions on how to reach 25 points (Bronze) in 30 minutes:
Click the Work Experience category and log 5 points for any interviews and another 5 points for a part-time job.
Click on Sports & Wellbeing and log 5 points for engaging in a sports club, regular exercise, or wellbeing activities.
Click on Co-creation & Evaluation and log 5 points for completing the NSS and another 5 points for any module feedback.
Click on Student Rep & Democracy and log 5 points for voting in the Student Union election.
Once you've reached Bronze, you can level up to a Silver or Gold award or check out our new self-nomination prizes.
Close to reaching Bronze?
It's great that you've engaged with the award scheme. To help you reach Bronze and receive your certificate in time for graduation, we've included suggestions that should only take 5 minutes each:
Complete the Skills & Strengths Review which is a new tool for you to review your academic and professional skills – you automatically earn 5 points on completion.
Click on Training & Development and log 5 points for any career training or new skills gained.
Click on Creativity and Culture and log 5 points for practising a new craft or creative hobby.
Click on Student Rep & Democracy and log 5 points for voting in the Student Union election.
Already at an award level?
The great news is your award will automatically be submitted to the panel after the submission deadline of 1 April 2023. In the meantime, you can still log points and push for the next award level by uploading evidence of any activities or events you attended, organised or led during your degree.
For students who have successfully reached Gold, you can put yourself forward for a self-nomination prize which is in recognition of exceptional commitment and engagement.
For inspiration and ideas on extracurricular activities, visit our opportunities page or contact sosa@sussex.ac.uk if you have any questions.