Summer graduation update for final year students
Posted on behalf of: Student Communications
Last updated: Monday, 12 June 2023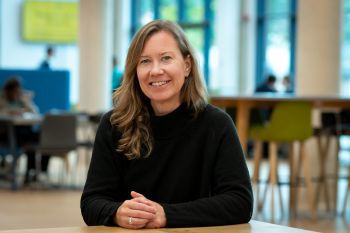 Earlier today, Kelly Coate, Pro-Vice-Chancellor for Education and Students, wrote to all final year students. You can read her full email below:
Dear students,
Currently, nearly 4,000 final year students, and over 12,500 guests, have booked their places to attend one of our summer graduation ceremonies taking place from 17 to 21 July.
All final year students are welcome to attend graduation ceremonies, which are still going ahead, although this year the ceremonies are a little different, as the national marking and assessment boycott by the University College Union (UCU) means that we can't guarantee that all finalists will have their exams and assessments marked in time for the graduation ceremonies.
This means we won't be able to confirm a degree classification and issue a certificate until all assessments have been marked. It's important to know that your work will be marked, but for some of you it might take longer than usual. Once your final results are ready, they will be posted on Sussex Direct.
The University and the local UCU Sussex Executive Committee want this dispute to be resolved as quickly as possible. You can read the joint statement calling for national UCU, and UCEA (the University and Colleges Employers Association) to reinstate talks and negotiate an end to this dispute.
We know that students want an opportunity to celebrate their achievements and time at Sussex with family and friends, so the ceremonies are open to all finalists. I really hope that you will be joining fellow students, VIPs, and our amazing Chancellor Sanjeev Bhaskar, at your very special celebratory event.
If you're a finalist who has not yet signed up to join us all at the celebrations, it's easy to get your tickets and find out more about the ceremonies by visiting our graduation pages. Please note, the deadline to get tickets is Thursday, 15 June.
Our ceremonies are very different from most other universities. They truly are a celebration of our wonderfully diverse community and of the spirit of Sussex. They are joyful, tremendous fun, and are full of the things that memories for life are made of.
You don't just have to take my word for it - check out last summer's graduation highlights in this short film.
I, and so many others, hope that you will attend your ceremony with your loved ones. It's a time for us to all come together and enjoy the most positive and uplifting event that happens at Sussex.
I can't wait to see you walking across the stage at the Brighton Centre and being part of celebrating your time at Sussex.

With very best wishes,

Kelly

Professor Kelly Coate, Pro-Vice-Chancellor for Education and Students