View Flint articles from previous issues and catch up on anything you've missed.
---
Welcome to the Student Centre
Posted on behalf of: Student Communications
Last updated: Monday, 25 April 2022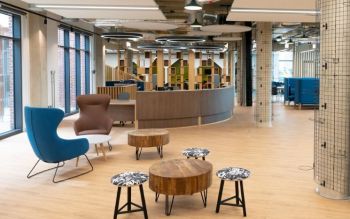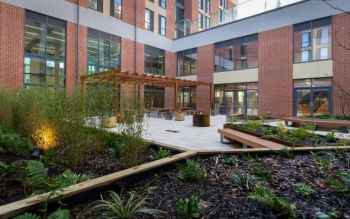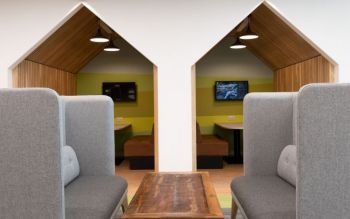 Today, our new Student Centre is now open for all students to use!
The Student Centre has spaces to suit every student – inside you'll find areas for quiet study, collaboration and group work – as well as places to relax including the peaceful courtyard garden.
Over time there will be more services and activities being delivered from the Centre, so come September you will see even more activities that you may want to get involved with.
We'll keep you up-to-date on these developments through our regular student communications and on the Student Hub.

We hope that you'll take the time to go and visit, have a look around and start using the Student Centre's facilities.
You can also continue to use all of the other spaces across campus to study, eat, drink and socialise, exercise and be mindful and spiritual as they're also open for you to use too – and from today there's even more spaces and places for you and your fellow students in our purpose built Student Centre!
You can check out the Student Hub to find out more about the Student Centre, or better still go and visit and explore the Centre in person!