Don't be fooled – how to avoid becoming a money mule
By: Molly Whyte
Last updated: Tuesday, 12 November 2019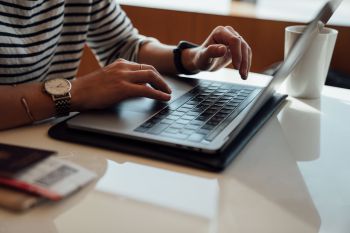 There is an ongoing danger that your bank account may be targeted for criminal activity which involves moving money between accounts. New advice has been released to help students avoid becoming money mules.
The 'Don't be fooled' website has tips, advice and more information about money laundering.
Messages offering easy money, like 'Earn £250 a week - no experience necessary' or 'Earn from the comfort of your own home', can be enticing. You might think you are giving your bank details out for a genuine reason, but if it seems too good to be true, it probably is.
There can be serious consequences if you end up involved in money mule fraud, including the possibility of a prison sentence. Your bank account will be closed and you could find it difficult to apply for credit, a phone contract or further student loans.
If you are concerned that you may have been targeted by a criminal gang to engage in money laundering, or you have identified suspicious activity affecting your bank account, you should contact Crimestoppers on 0800 555 111 or at crimestoppers-uk.org. This number is free, and you can report your concerns in complete confidence. You do not have to give your name.
If you think your account may have been misused, please contact the Student Life Centre for further advice and support.
Students can also be targeted for other kinds of fraud and scams. Please remain vigilant and question anything that seems unusual.
Visit the University's fraud advice page for students to find guidance and updates on fraud attempts.