University Rent Guarantor scheme - open for applications
By: Oscar Barker-Phelps
Last updated: Monday, 10 February 2020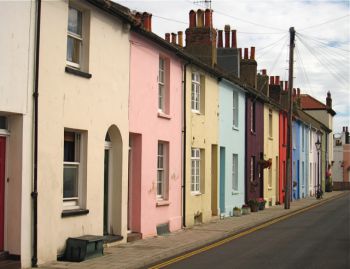 The University of Sussex Rent Guarantor scheme allows the University to act as a UK guarantor for up to 20 students renting in the private sector. The scheme is now open for applications for students renting in the coming academic year.
It's open to any students who are currently not progressing into their final year of study, such as current year 1 or 0 students. You're also able to apply if you were accepted on to the scheme last year, even if you're going in to your final year.
Many students who do not have a UK guarantor must pay up to a year's rent in advance, or pay a company around one month's rent to act as their guarantor.
The University has developed a scheme to act as a UK guarantor with only a £50 administration fee to pay, making it much more affordable for anyone in need of a UK guarantor.
The scheme is available to anyone who has found their accommodation through either Student Union Lettings or Student Pad. Unfortunately we're unable to act as a guarantor with landlords outside of these areas due to contract issues.
In order to apply, you must demonstrate proof of income, such as your student finance/sponsorship letter, wage slips, or regular parental income.

Spaces are offered on a first come first served basis, with applications closing on 31 July 2020 or until all 20 spaces are filled.
You can find all the information on the scheme including how to make an application on the Rent Guarantor webpage, on contact Housing Services directly.