Task force to co-ordinate University's coronavirus aid
By: James Hakner
Last updated: Wednesday, 8 April 2020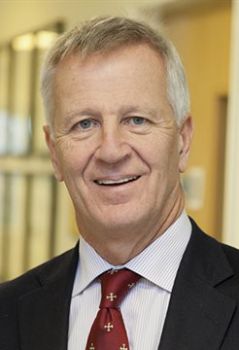 The University has established a task force to strategically co-ordinate its efforts to tackle the coronavirus in the most efficient way possible.
The group, chaired by Professor Malcolm Reed (Dean of Brighton and Sussex Medical School), has already met twice this week.
Their main remit is to receive and approve requests to give help to external parties – ensuring limited resources are directed where they are most needed.
The task force is moving at pace to ensure that the University can provide rapid help to the NHS and the wider community.
It has established immediately three working groups to begin:
Manufacturing personal protective equipment for NHS staff and other key workers;
Helping with national efforts to test for COVID 19; and
Coordinating coronavirus-related research.
The Chair of the emergency task force, Professor Malcolm Reed, said:
"We, as a task force, are committed to working together to help during the current and future challenges posed by Covid-19.
"I want to thank everyone in the University for all of the great work that has been gathering at pace in this area. We want to continue to work with you – and your ideas for how best the University can contribute to national efforts to help fight this pandemic, whilst continuing the essential work we do as a university in educating our students and sustaining our important research and knowledge development for the future.
"However, we can achieve more if we marshal our efforts in a co-ordinated way. That is why I am asking you to notify the taskforce at CV19Taskforce@sussex.ac.uk of any new requests or ideas for providing assistance related to Covid-19. This will allow us to ensure that our work is appropriately resourced and our efforts will produce maximum benefits.
"I would also like to request that we make no further donations of University materials, including all forms of personal protective equipment or reagents, until we are sure that we have enough for the University to protect the health and safety of our staff and students who remain on campus. Future donations will be centrally coordinated through the group to ensure the best possible use of our resources.
"Thank you all for your understanding and co-operation on these important issues and I look forward to collaborating with you in maintaining our mission as a world-class university and effectively fulfilling our wider civic duty at this challenging time."
The task force will issue regular communication updates on all of the good work that it achieves.
If you require any further information on the task force's work, please contact s.waugh@sussex.ac.uk.