Supporting student mental health with Santander Universities
Posted on behalf of: University of Sussex
Last updated: Thursday, 16 July 2020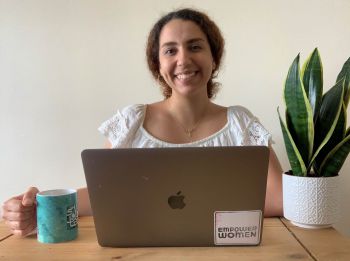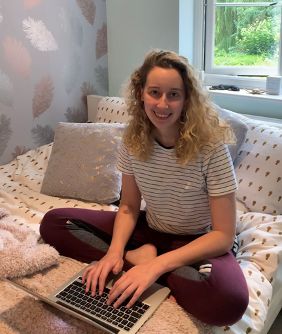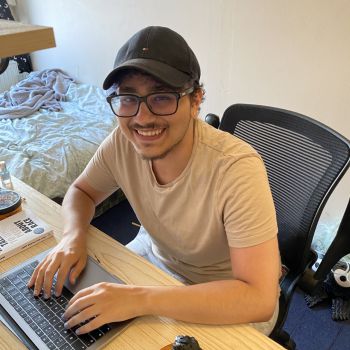 As the Covid-19 pandemic presents many new challenges for students, universities and the local community, Santander, through Santander Universities, is both repurposing and providing additional funding to ensure immediate support to alleviate health and educational challenges caused by the crisis. For Sussex this has enabled valuable support for new and existing student mental health initiatives.
The Student Experience Division has been able to use this money to recruit an Occupational Health Advisor and a Mental Health Nurse for a three-month period. Students will be supported back into their studies or assessed for risk with recommendations for reasonable adjustments or appropriate support.
Since the Coronavirus lockdown in the UK, students who volunteer for the Tea and Talk peer support network have been running twice-weekly sessions online. The support from Santander Universities has meant that these roles can be paid during the spring and summer, helping relieve the impact of students losing other part-time work. Other Wellbeing and REDS volunteers are being supported to produce an online booklet of advice for the student community, with the aim of helping students through the pandemic and the transition into the next academic year.
Emma Muijen, a second-year student involved in Tea and Talk, said: "Volunteering to support my peers is important to me because it takes time to realise you're not alone. I've been through many highs and lows at uni and I am around for any students who want to talk about theirs."
Second-year Law with International Relations student Ava Shoraka added: "Given the current situation, many of us are feeling particularly confused and worried about the future. Tea and Talk provides a great way of communicating with other peers who are experiencing the same problems."
Gurkan Boyaci, who will soon be entering the final year of his Sociology with Legal Studies course, emphasised the multiple benefits of the programme: "I felt that by volunteering for Tea and Talk, I would firstly get experience in a working environment and have a reference for my CV, but also develop skills for life after university, as I want to work with vulnerable young people in the future."
Jayne Aldridge, Director for the Student Experience at Sussex, commented: "We are thankful for our continued partnership with Santander Universities, which has enabled us to collaborate on these initiatives as part of a range of student support offered by the University. I am proud of all the students involved and would like to thank them for taking active roles to support their peers throughout a particularly challenging time."
Matt Hutnell, Director of Santander Universities, said: "Santander is committed to supporting higher education as well as local communities across the UK so we're pleased that our funding is able to be redirected to where it is most needed at this critical time. Universities, such as Sussex, are doing some fantastic work to contribute to the UK's effort to combat the outbreak of COVID-19, so we're delighted to collaborate with our university partners in a way which increases their response effort and look forward to continuing to work with them on supporting both students and the broader higher education community with further initiatives over the coming months."