University supports local authority with temporary deceased storage facility
By: Harvey Atkinson
Last updated: Friday, 8 January 2021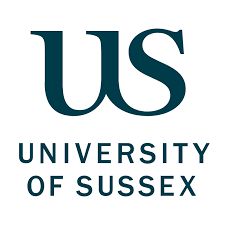 Throughout the pandemic the University has been supporting Covid-19 efforts in the local community examples of this support can be viewed here.
Last year, as part of the planning for Covid-19, the University was approached by the local public health authorities about using a small area in the Sport Centre car park for a temporary deceased storage facility, should it be needed. There are several such temporary sites across East and West Sussex. As the Brighton & Sussex Medical School (BSMS) is located on campus with experts who are used to caring for the deceased, the University was asked to also host one of these temporary sites.
The temporary facility has been on campus since April 2020 and it is discreetly located behind fencing near the Sports Centre. The local authorities have not needed to use the facility before now, however as part of the Sussex wide response to rising Covid-19 infection rates it is being prepared for use.
The University has worked closely with the authorities to make sure that the site is fully screened and mostly hidden from view – and it will be completely enclosed and staffed 24-hours a day by security.
The very highest standards of health and safety protocols are being applied and we can assure students and staff that there is absolutely no risk whatsoever of increased virus transmission as a result of this facility. The University community's safety and wellbeing continues to be our top priority.
Whilst it is extremely sad that the Covid-19 pandemic has meant that using this facility is necessary, the University is pleased that by loaning some space and staff on the campus to the local authorities, additional help can be provided to manage issues for the wider community. It is hoped this will be for as short a time as possible.