Photo Competition 2021: Picturing a pandemic
By: Maria Balboa Carbon
Last updated: Friday, 24 September 2021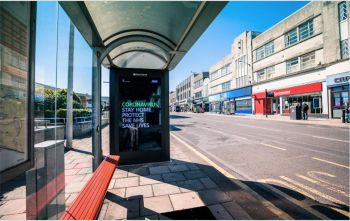 The Attenborough Centre for the Creative Arts and the International Office invite all new students to participate in their 2021 photo competition.
By separating friends and family, distancing tutors and students, making cities and airports empty, and imposing face covering and hygiene protocols, the coronavirus pandemic has changed culture and society around the world.
We'd like you to capture life in the time of coronavirus:
How does your world look different than it did before?
How has your local area changed during the pandemic?
How has it changed your and people's routines, behaviours, and interests?
We're seeking a single image in any photography genre – portrait, landscape, still life, conceptual, fine art, or street - which encapsulates your experience of the pandemic.
The competition will be of particular interest to students in the School of Media, Arts and Humanities.
To enter the competition,
upload your photo to your Instagram, Twitter, Weibo or WeChat accounts with the hashtag #SussexPhotoCompetition
or send it directly to international-admin@sussex.ac.uk (use a cloud storage service like Google Drive or WeTransfer if your file is too big).
Prizes include state-of-the-art cameras and £1,000 cash scholarships for Media, Arts and Humanities (MAH) students.
The deadline is 30 September 2021. Read full terms and conditions for more details.