Your Student Update: Brighton & Hove Pride, Connector jobs and more
Posted on behalf of: Student Communications
Last updated: Wednesday, 27 July 2022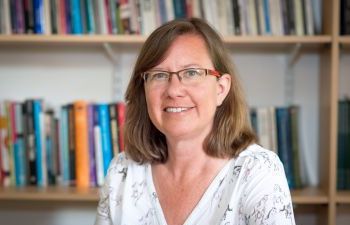 Kelly Coate, the Pro Vice-Chancellor for Education and Students, wrote to all taught students today. You can read the full message below:
Dear students,

I hope you're all enjoying the summer weather, and if you're working, studying for resits, or completing your master's dissertation, I hope you can take some time out to relax and enjoy the summer.

Whilst you may not be thinking about the next academic year just yet, I do want you to know that the University's student Connector Programme is hiring 100 new Student Connectors for 2022/23. So, if you want a flexible paid part-time job, in a supportive environment that will boost your employability experience and help you to develop your skills while you study, this could be a fantastic opportunity for you to apply for!

Student Connectors work in meaningful partnership with staff on different projects across the University to improve your student experience. Through co-creation, Connector teams develop careers support, embed technology in learning, design new course modules and more!

Log in to CareerHub and search 'Connector' to see all the roles available, and apply before 7 August.

If you have any questions about the application process or the roles, come to one of the online drop-in Q&A sessions with the Connector Programme team:

Read on for the student update:
Brighton Pride is next week
University Services are available to you all year round
Spirit of Sussex Awards – Masters students, time to log your points
Highlights from our biggest-ever graduation
Brighton & Hove Pride is next week
Sasha Roseneil, our new Vice-Chancellor, will be leading the Sussex Pride walking party at the Brighton and Hove parade on Saturday 6 August, joined by current students, staff and alumni. Like in previous years, the University of Sussex is once again a proud partner of Brighton and Hove Pride, the UK's biggest Pride celebration. Pride is a bold, beautiful and brilliant celebration of inclusivity, with our community coming together to fundraise, have fun and campaign for LGBTQ+ equality.


University Services are available to you all year round
Don't forget that many University services are still available to you during the summer:

Spirit of Sussex Awards – Masters students, time to log your points
The deadline for postgraduate students to log in points for the Spirit of Sussex Awards is 1 August. The Spirit of Sussex Awards recognise your extra-curricular and voluntary achievements. If you take part in different activities, such as a part-time job, as a member of a student society or volunteering, you can gain points towards a bronze, silver or gold Spirit of Sussex Award that you will receive at your graduation.

Log in your points now

Highlights from our biggest-ever graduation
Last Friday, we completed three weeks of graduation ceremonies, our biggest graduation ever! Sussex Graduations are a bit different to most other Universities' graduation ceremonies, and I love the way that many students celebrate (and own) their moments on stage in their own unique way!

Click on the picture to watch a video with some highlights to see for yourself!
Wishing you a lovely rest of the summer and good luck to those of you taking resits.

With best wishes,
Kelly