Getting ready for university: meningitis, mumps, measles and rubella, and HPV vaccinations
Posted on behalf of: Student Communications
Last updated: Monday, 5 September 2022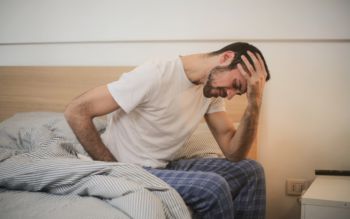 Public Health England recommends first-year students to get vaccinated against meningococcal disease before starting university or soon after arrival.
The number of cases of meningitis has increased in recent years, and first-year students are at a higher risk of contagion as they mix closely with large numbers of new people, some of whom might be unknowingly carrying the bacteria and spreading it.
Vaccines are our best protection against meningitis. If you are a UK or overseas student under 25 years of age and you haven't been vaccinated yet, you can get the MenACWY vaccine for free on the NHS. Contact your doctor to arrange an appointment.
The MenACWY vaccine is very effective against 4 common kinds of meningococcal disease (A, C, W and Y), but not all (for example B). Therefore, even if you're vaccinated, you should learn to recognise the signs of meningitis:
fever and/or vomiting
severe headache
limb, joint, muscle pain, stiff neck
cold hands and feet, shivering
pale or mortified skin, or rash
breathing fast, breathless
dislike of bright lights, seizures (fits)
very sleepy, difficult to wake, vacant, confused or delirious
Not everyone has all these symptoms, and they can appear in any order. Tell your friends if you're not feeling well and look after each other. If you or a friend are ill and getting worse quickly, call 999 for a medical emergency. If not treated promptly, meningitis can be very serious.
In addition to meningitis ACWY, we encourage all students to get vaccinations for mumps, measles and rubella (MMR), and HPV, if they haven't had them yet.
The National Health Service (NHS) provides free healthcare for UK residents and some, but not all, overseas visitors. Check the Student Hub for more information on: