Bi Visibility Day 2022
Posted on behalf of: The EDI Unit
Last updated: Friday, 23 September 2022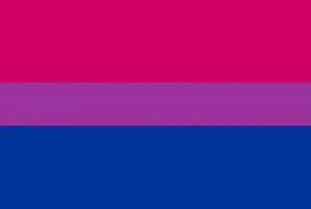 Friday 23 September is Bi Visibility Day. Bi Visibility Day has been a yearly event since 1999 to highlight biphobia, raise awareness and celebrate the Bi community.
Bi Visibility Day is part of Bisexual Awareness Week from 16-23 September.
Stonewall have a Bi Visibility Hub with a range of resources and articles including 'Why Do We Need A Bi Visibility day?'
The University of Sussex are Stonewall Diversity Champions and participate in the Stonewall Workplace Equality Index. It is part of our Inclusive Sussex Strategy to become a Top 100 Employer in the Stonewall Workplace Equality Index by 2025.
Marking Bi Visibility day supports our goals for an Inclusive Sussex.
The Inclusive Sussex Strategy is made up of the following five goals:
1) Equal Sussex
2) Diverse Sussex
3) Connected Sussex
4) Accessible Sussex
5) Flexible Sussex
"Diverse Sussex means that the University is firmly committed to creating and sustaining a positive environment promoting diversity and inclusion. We will continue to encourage and celebrate diversity throughout the University" – Inclusive Sussex Strategy
Support for Staff and Students
Our Sussex community has a number of inclusive groups for both staff and students, including:
The University has clear expectations of how all members of its community treat – and are treated by – others. We will not tolerate bullying, harassment and violence, including sexual violence, racial harassment and hate crime.
If you or someone else has experienced behaviours such as bullying, harassment, a hate incident, sexual violence, domestic abuse or discrimination, you can let us know using this Report and Support tool.