It's worth applying for as many different opportunities as you can at university - you'll never know unless you try
By: Jasmin Tse
Last updated: Thursday, 11 May 2023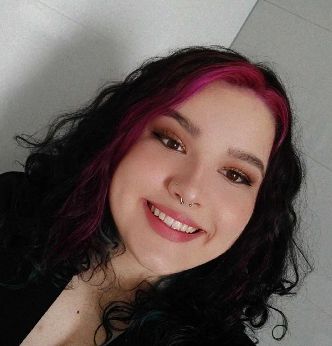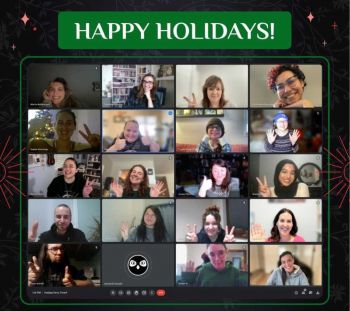 The Online Global Summer Internship Programme is an exclusive opportunity for University of Sussex students to take part in a four- or six-week online global internship whilst gaining extensive skills development training to help you become a career ready graduate.
We connected with Marlena Jagoda, currently in her final year of BSc Marketing and Management, who completed her online summer internship with OwlCrate in Canada in 2022.
What subject do you study at Sussex?

Hi, I'm Marlena and I am currently in my final year studying BSc Marketing and Management (with Psychological Studies). Initially my degree included a placement year, however at the beginning of my second year, I realised that I wasn't ready to commit to a year of working full-time. This is why the summer internships offered by the Career Lab team seemed like a great opportunity.
What activities have you been involved in whilst at Sussex?
During my time at Sussex, I did some volunteering and worked a few part time jobs. In my first year, I volunteered at The Gardener café run by The Real Junk Food Project and in my second year, I worked at the university as a Business School Careers Connector, which opened up the opportunity for me to work in the Careers and Entrepreneurship team as a Vacancy Administrator. I have also worked as a Welcome Week connector, in Connector Recruitment and as a Student Ambassador in the Business School. I have also been on the Photography Society Committee as well a member in a range of societies.
What internship programme did you take part in?

In the summer of 2022, I participated in the Online Global Summer Internship Programme, which is run by Virtual Internships and part of Career Lab. I was matched with a company based in Canada and worked as a Marketing Intern, which then allowed me to stay on as a Social Media Content Coordinator after finishing the internship. I have now been working at the company for 8 months in total.
What was the application process like, and do you have any recommendations to help someone become a successful applicant? 
For the Virtual Internship opportunity, the application process involved filling out a form and then recording some video responses to questions. After I was accepted onto the scheme, I had to go through an informal interview with my host company. I was happy with the company, and they also liked me so we ended up accepting the offer to do my internship there. A piece of advice would be to just be yourself during the interviews but also when applying for the scheme, highlight your best skills and achievements.
What would you say to a student who is unsure about taking part in the scheme? 
That it's worth applying for as many different opportunities as you can at university and making sure you make the most of them. They are great ways of gaining experience and you might even get a job offer after your internship or post-graduation. You'll never know unless you try and why wouldn't you want to gain amazing experiences from these opportunities.
Did you need to have any previous knowledge or skills in the field before applying? 
Personally, I never had any experience in my field of interest and my host company was very understanding, and my manager was happy to answer any questions I had. I was lucky enough to join a company with a really good work environment and where everyone is very willing to help each other out. Sometimes I needed to ask the same question more than once, but my manager was always happy to take time to explain anything I needed more clarity on.
What are the advantages and disadvantages of taking part in the scheme? 
Gaining some experience in your field of interest.

Being able to use this experience on your CV and LinkedIn (you receive a certificate at the end of the internship).

Developing new skills and being able to gain hands on knowledge.
Working from home (flexible work hours).

Flexibility - can work from anywhere (you can still enjoy your summer and travel as long as you do your hours).
Slower communication with host company due to remote working and time difference.
Lack of physical interactions (no office work).

You will need to stay self-motivated, and this can sometimes be hard with remote work.
You can connect with Marlena on Sussex Connect and LinkedIn.
Interested?
The Online Global Summer Internship Programme is open to all second and penultimate year students, and third and final year students. Applications open in March 2023.
The programme is part of Career Lab, a series of opportunities designed to develop students' skills, experiences and confidence, to help boost career prospects. Places are prioritised for students from underrepresented backgrounds, and we particularly welcome your application.