Student Volunteering Week: get involved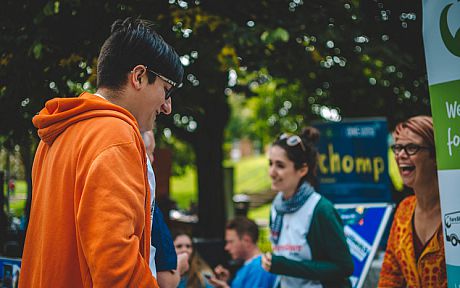 Student Volunteering Week (SVW) is a national initiative that celebrates students who volunteer and encourages more students to get involved in the incredible opportunities in their local community.
From 10 to 16 February the Students' Union are running events to help you find the right volunteering fit.
On Wednesday 12 February between 1pm and 3pm, visit the Roots allotment (behind Park Village) for an Extinction Rebellion and Roots community garden event, where you can paint a pot and plant a seed to grow at home.
Thursday 13 February is Green Volunteering Day on campus. Head to Falmer House for engaging talks and workshops with organisations who specialise in green and sustainable initiatives. You'll have the opportunity to learn about volunteering opportunities and enjoy a pay-as-you-feel lunch from the Food Waste Cafe, cooked from surplus food that would have otherwise been wasted. Sussex Second-Hand Society will be running a clothes swap too.
The Dog Walking Society are bringing the love to Library Square on Friday 14 February. They will be selling heart-shaped dog treats for you to give to dogs and baked goods (for humans!) to sweeten up your day.
See what's on for SVW at the Students' Union website.