Your say: vote online for the next Students' Union officers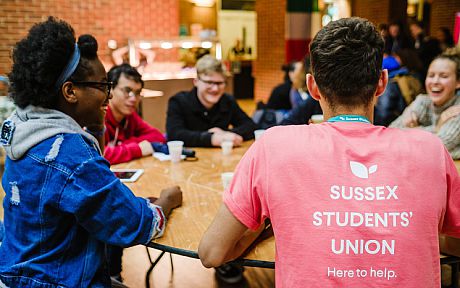 The Students' Union elections are taking place online this week.
Voting for your new Officers opens at 9am on Monday 23 March at suvotes.com/sussex. Voting will close at 5pm on Friday 27 March, with results announced online after 6pm.
How it works
Each year, current students vote for representatives called Officers. Your Students' Union exists to represent students in the rooms where major decisions are made by the University. Officers also help lead the Students' Union for the year and become involved in making lasting changes to the way things are run at both the University and Students' Union.
Any current student can put themselves forward as a candidate and their application is then supported by their peers through an online vote. Students vote for which candidates they would best like to represent them, based on their manifesto (plan of action).
In the 2019 Spring referendum, Sussex students voted for the Students' Union to introduce a full-time International Students' Officer. Based on this vote, and the fact that there can only be six full-time Officers each year, a six-month review has resulted in a brand-new team structure, made up of positions that cover what students told the SU they want to be represented in.
Students have nominated themselves for these new positions and now is the time to decide who will represent you.
Read the candidates' manifestos to inform your vote.
You can follow the Students' Union on social media to stay up to date on the elections:
Instagram – @sussexsu
Facebook – @thestudentsunion
Twitter – @USSU