The Exchange: Is This Still A Man's World?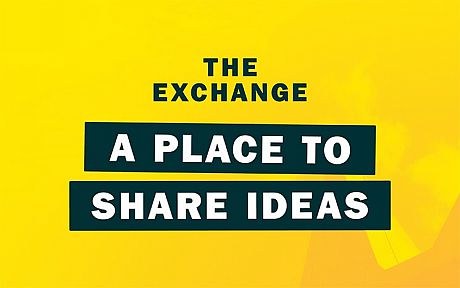 Please note that this event has now been postponed.
Now's the time to book your ticket for The Exchange's International Women's Day panel on Thursday 5 March.
To celebrate International Women's Day, The Exchange is returning for another lively debate with the question: 'Is This Still A Man's World?'
Are women more successful, empowered and equal than ever before, or is there more to it than trying to break the glass ceiling? What's next for feminism – has it done its job or do we need it more than ever?
Last December the UK elected a record number of female MPs, yet this represents just 34% of the House. With only six female Chief Executives in the FTSE 100 and the UK slipping in World Economic Forum rankings for Gender Equality, it would seem there's still a long way to go before real equality is achieved.
Our panel of experts will try to determine whether a renewed spotlight on female empowerment, as a result of movements such as #MeToo, has led to significant changes to the lives of ordinary women, or whether very little has changed in a world still dominated by men.
Sussex academic Professor Lucy Robinson will chair. Lucy is a Professor in Collaborative History and an expert in pop culture, sexual identity and feminism. She'll keep the debate moving along and provide plenty of opportunities for a range of views to be heard.
Lucy will be joined by panellists including:
Ella Whelan, Spiked columnist, Question Time panellist, Sussex alumna and author of What Women Want: Fun, Freedom and an End to Feminism.
Journalist and author Stuart Heritage, who has written extensively about feminism, including 'Why I'm raising my sons to be the very best feminists'.
Entrepreneur and prominent blogger Pippa Moyle, who founded the City Girl Network as a way for women to collaborate in cities around the world.
Buy your student tickets now for £3 and come along at 6pm on 5 March.
All proceeds from ticket sales for this event will go to the Sussex Fund. This provides vital support for students when they need it most, through scholarships, hardship grants or other initiatives to improve wellbeing.