Your chance to win lunch for a month
By: Craig Ryder
Last updated: Wednesday, 24 September 2014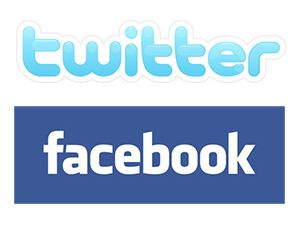 Students are invited to enter a SussexFood competition to win 'lunch for a month'.
To participate, all students have to do is either 'Like' the SussexFood Facebook page or 'Follow' SussexFood on Twitter. It is therefore possible for students to enter the competition twice and improve their chances of winning.
SussexFood are determined for the competition to be a success so they can build their social media following among the student body.
Craig Ryder, Marketing and Communications Manager at SussexFood, says: "It's vital we build a robust and user-friendly social media relationship with Sussex students as social media is proven to be the prefered method of communication among students.
"Therefore, once established, we'll be able to keep students more informed and up-to-date on our offers, meals deals and menus. And, importantly, students will also be able to easily provide feedback to us."
The prize is £100 worth of SussexFood vouchers in denominations of £5 and £2.
The vouchers do not have to be used at lunch only. In fact, they can used on any food and drink item (excluding alcohol) in any of the eight SussexFood outlets on campus - from Dine Central, the gourmet-food lunch-time outlet on the first floor of Bramber House, to Dhaba Cafe, Sussex's vegetarian food cafe, located in Arts C.
The competition closes at midnight on Tuesday 30 September, and the winner will be selected at random on Friday 3 October. The prize winner will be notified via Facebook or Twitter. For a full list of terms and conditions, visit the SussexFood website.