Celebrate Black History Month on campus
Posted on behalf of: University of Sussex and Students' Union
Last updated: Friday, 4 October 2019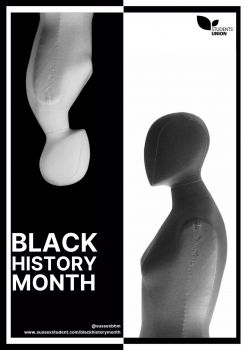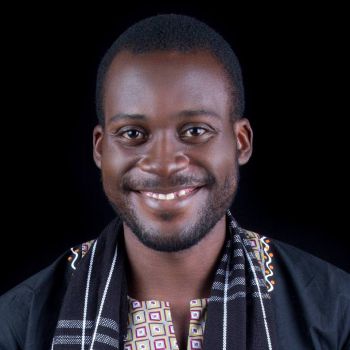 During October, we are showing our support for Black History Month with a series of events and activities to celebrate diversity and the achievements of people of colour at Sussex, in the UK and around the world.
Black History Month is a national celebration that aims to promote and celebrate black contributions to British society, and to foster an understanding of black history in general.
It's a fantastic opportunity for all students and staff to get involved and learn more about our BME (black, minority and ethnic) community.
On Tuesday 8 October, students will be hosting Bogolo Kenewendo, Minister of Investment, Trade & Industry in the government of Botswana. A Chevening Scholar and Sussex alumna, Bogolo graduated with an MA from Sussex in 2013. She will be in conversation with another Sussex scholar, revealing how she came to Sussex, why she chose to study International Economics, and how Sussex helped launch her career.
Throughout the month, the Library are displaying profiles of prominent BME authors and scholars - including Sussex alumni - on the Library bookshelves and digital kiosks. They will also be featuring BME authors on Instagram and Twitter; you can follow these updates @sussexlibrary.
Cinema features strongly in the Black History Month programme, with cult classics and contemporary black film-making alike. The Attenborough Centre for the Creative Arts on campus is hosting Cinema Club screenings of Trojan, the story of the iconic record label, on Sunday 20 October; and Rafiki, with themes of LGBTQ+ rights and family pressures in Kenya, on Sunday 27 October.
Student societies are holding numerous celebratory events across Black History Month, starting with the African & Caribbean Society's first event of the year on Thursday 3 October; then on Wednesday 9 October the Nigerian Society will be hosting a lively discussion showing off the achievements of young people from Nigeria.
Su'ur Agema, a postgraduate student of International Education and Development and the first Black History Month Curator for the Students' Union, has been liaising with students and community groups to shape an "inclusive, embracive and student-oriented" programme of events alongside those being run by colleagues at the Students' Union and in the wider University. He has also begun a blog, which is open to collaborators, about his experiences and thoughts around black history.
The Students' Union's Black History Month programme is ever evolving, so keep checking the listings and social media (@sussexbhm) to see what's been added. Funding and support is still available if you wish to put on your own SU event.
Black History Month events hosted by the Students' Union will culminate in Sussex Black History Day on Thursday 7 November. This event is an opportunity for students of all backgrounds to come together to share their culture and experiences in Falmer House Common Room - check back for more information about how to get involved!
Look out for other events, too, that are being organised across campus by various schools and departments.