UK general election – information about voting
By: Molly Whyte
Last updated: Sunday, 3 November 2019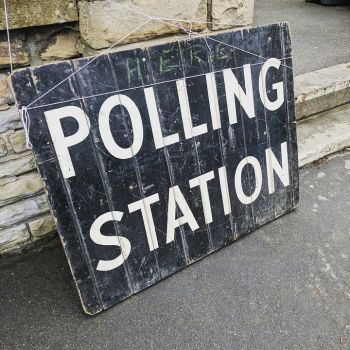 As you may be aware, a general election is expected to take place on Thursday 12 December 2019, during the last week of the autumn term at Sussex.
This article outlines some information about who is eligible to vote, registering to vote and options for voting in a general election.
Are you eligible to vote?
To be eligible to vote in a UK general election, you must:
be registered to vote
be 18 or over on the day of the election ('polling day')
be a British, Irish or qualifying Commonwealth citizen
be resident at an address in the UK (or a British citizen living abroad who has been registered to vote in the UK in the last 15 years)
not be legally excluded from voting
For more information, visit www.gov.uk/register-to-vote.
Registering to vote
All eligible students are able to register to vote in Brighton & Hove during the Online Registration process at the start of each academic year.
You can register to vote at your term-time address (for example, your University residence or student house) and your home address, but you can only vote in one location per election.
If you have already registered at your current address (through Online Registration, for instance) and you plan to vote in that location, you do not need to register again.
If you have changed address since you last registered to vote, you can register with your updated details at www.gov.uk/register-to-vote.
The deadline for registering to vote is midnight, Tuesday 26 November 2019.
Voting options
In person
You can vote in person at your allocated polling station. You can find details on your polling card, which should be delivered to your registered address shortly before the election date.
Postal vote
If you are unable to get to the polling station in the location you want to vote in on polling day, a postal vote can be a useful option. Postal votes must be applied for in advance. The deadline for returning a postal vote application is 5pm, Tuesday 26 November 2019.
Completed postal ballot packs must be returned to the Electoral Registration Office at your local council by 10pm on election day.
Proxy vote
If for a particular reason you would like someone else to cast your vote in person on your behalf, you can apply for a proxy vote.
More information
You can find further information on the Electoral Commission website.
Make sure you don't miss the opportunity to have your say.