Preparing for industrial action
By: Molly Whyte
Last updated: Friday, 22 November 2019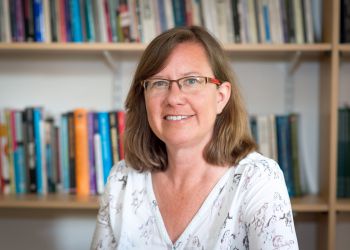 On Thursday 21 November Kelly Coate, Pro-Vice-Chancellor for Education and Students, emailed all students to ensure that everyone is familiar with the University's guidance ahead of industrial action.
This guidance has now been updated with additional information on the running of bus services during the industrial action that will run from Monday 25 November to Wednesday 4 December.
Buses will be travelling to the University throughout the period of industrial action. Buses will come onto campus as usual after 3.30pm and continue until 8am the following day. From 8am to 3.30pm buses are likely to stop just outside campus on the A27 slip road and then near Falmer station. For updates please visit the Brighton & Hove Buses website.
A shuttle bus service will be provided around the campus for disabled students and staff using public transport from 9.30am until 3.30pm. This will operate from the Sussex House bus stop on the Southern Ring Road.
In some Schools, most (if not all) classes will be running as normal whereas in other Schools, it will depend on how many staff choose to take strike action.
Here are a few other practical things to remember for Monday, when the eight consecutive days of strike action are due to start:
As not all staff will be striking, and unless you have already been told that your lecture or seminar has been cancelled, please assume that it will be going ahead as usual. Staff don't have to let the University know if they are striking, so please be aware there is a chance that when you get to campus your class isn't happening – however, that time could then be used for independent study
The Library and study spaces will all be open as usual, as well as all other campus services such as the sports centres, cafes and bars
If you had an assessment scheduled during the strikes you will have been notified by your School if that has been cancelled. If you haven't been told, then please assume it will be taking place as originally scheduled. Any assessments that were due to be handed in via Turnitin or Canvas with deadlines during the strike action will remain unchanged, unless you have been told otherwise
You will notice that there will be a few picket lines on campus from Monday, which will be made up of a small group of people supporting the strike. This is the usual situation in any strike action and all students are absolutely free to pass through – as well as staff. Please don't feel worried about this, although if you do feel concerned at all you can get in touch with staff at the Student Life Centre who can talk through any concerns
Please note if you travel to campus by train, there is due to be railway works between Brighton and Lewes (which includes Falmer station), which means there will be a bus replacement service from Friday 29 December until Sunday 1 December. This is not related to the strikes - more information.
There is a range of information available to you on the Student Hub. This includes a background to the strikes and a set of commonly asked questions. These commonly asked questions will continue to be updated regularly, so please look there first if you have any queries. Please also continue to speak to staff in your School office.
Professor Coate said: "I have responsibility to ensure the University minimises the impact of any strike action on you and that you can continue to receive your expected learning outcomes. There has been a huge amount of work going on at the University to make sure that is the case. We all care so much about your education and your time at Sussex."
"Finally I just wanted to reiterate that you are our number one priority and we will be doing everything possible to minimise any impact to you – and I thank you enormously for your understanding."