Engineering student wins National Student Survey cash prize
Posted on behalf of: University of Sussex
Last updated: Thursday, 19 March 2020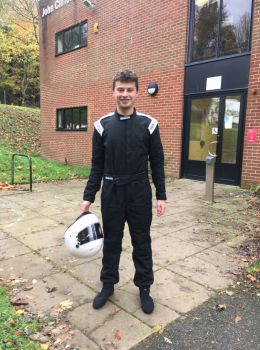 Kieran Tyner, who is coming to the end of his MEng Electrical and Electronic Engineering course, has won £750 after filling in the survey. The draw was open between 6 January and 29 February to eligible finalists who opted in when completing the NSS online.
Kieran says: "I took part in the NSS because I wanted to give a fair and accurate reflection of the amazing five years I've spent here. I'm planning on spending some of the money on a birthday present for my dog, which is coming up soon."
If you're in the final year of your undergraduate course and haven't filled in the NSS yet, there's still time to have your say. The survey closes at midnight on Thursday 30 April.
The NSS is an important way to reflect on your whole time at Sussex and share your experiences of studying here.
For every Sussex student who takes part this year, the University will donate £2 to the Woodland Trust for their work, which includes woodland protection and reforestation projects in the UK. This way your feedback can have an even bigger impact – by helping to cut carbon emissions.