Virtual Buddy Up scheme now open
Posted on behalf of: University of Sussex
Last updated: Tuesday, 5 May 2020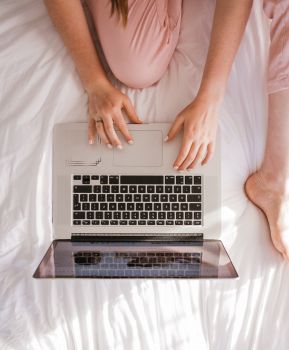 Sussex Students' Union recently launched Virtual Buddy Up, a new scheme to help students look out for each other and make friends while social distancing.

Following student input, the team behind the Buddy Scheme set up the online initiative to help connect students, wherever you are at the moment.
Virtual Buddy Up is flexible and based around the kind of support, interactions and things students would like to do while social distancing and staying at home.
If you sign up via the Students' Union website, you will be matched with up to three others based on preferences, such as what you would like to do together virtually, or the same school of study, level of study (undergraduate or postgraduate), location and more. You can choose to be matched in a group or individually. To help you along, students taking part will also receive short weekly emails with entertaining tips and suggestions for virtual Buddy activities.
The usual Buddy Scheme is still open for students to sign up to volunteer for the 2020/21 academic year. Volunteers will be matched with new students from A-level results day in August onwards. You can find out more at the Buddy Scheme website.