Student voices drive international sustainability collaboration
Posted on behalf of: University of Sussex
Last updated: Wednesday, 27 May 2020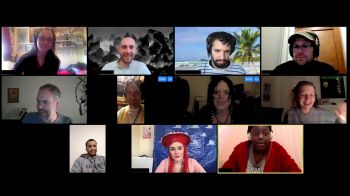 Education, science and research at universities have an important part to play by providing future generations and policymakers with the evaluations, strategies and general know-how to deliver sustainability.
But what of universities themselves and, specifically, what of their internationalisation activities? A collaboration between the University of Sussex, Victoria University Wellington in New Zealand and the University of California Santa Cruz in the USA is ensuring that students' voices are at the heart of this conversation.
In June, education professionals, researchers and students will meet virtually as part of the Global Partnership Conference to discuss the challenges of sustainable university internationalisation. Ahead of the conference, students from the three institutions are working together to put forward their views on the sustainability of international activities including the large-scale, short-term movement of students around the world.
Marc Hepburn, a BA Economics & International Relations student at Sussex, has enjoyed being part of the project: "It's been a fantastic experience working so closely with students on the other side of the world, and it's encouraging to see how much can be done purely over the internet.
"It feels like we've been given a chance to express our thoughts on issues that are so important to all of us and I'm glad we're finding a way to work on building a positive future, even in these strange, uncertain times."
Global Partnerships Manager Peter Boddy added: "The advantages of international collaboration and the movement of staff and students around the world are well understood, but increasingly we find conversations turning to the questions of whether the academic advantages always outweigh the environmental impacts.
"Against a backdrop of home working our students are contemplating whether we can deliver at least some of the benefits of global learning and cooperation at home. They are also raising important questions about the role of universities as agents of change and what more we can do to ensure sustainability is an everyday consideration of our international teaching, research and engagement activities."
The students will deliver their presentation next month alongside other conference sessions focused on Sustainability Research and Sustainable Institutional Partnerships.