Essay planning Startup Sussex winner joins Santander Emerging Entrepreneurs programme
Posted on behalf of: University of Sussex
Last updated: Friday, 29 May 2020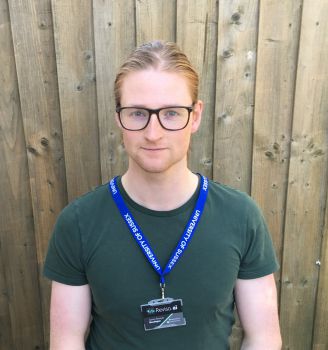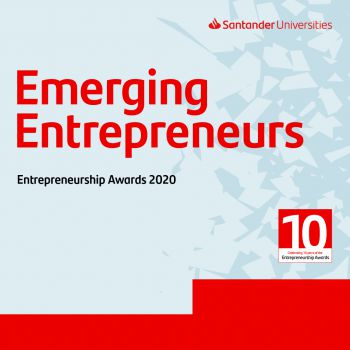 Since winning first place and £10,000 in business funding in the annual Startup Sussex competition in March – this year announced through a virtual ceremony – MSc Experimental Psychology student James Bowyer has joined Santander's Emerging Entrepreneurs programme.
James' business, Reviso.ai, now aims to bring the social aspects of the library study session online through gamification and AI, in the face of increased home learning. Reviso.ai summarises research articles and enables students to vote on key points, view topic wordclouds and interact with each other. James plans to develop this further by working with graduates on the Sussex Innovation Centre's Catalyst team using £2,000 of the business funding. As part of his Startup Sussex win he also received a £3,000 cash award from Santander to go towards his living costs during the first year of operation.
Between May and September, Santander's five-month virtual business acceleration programme will involve fortnightly sprints of online support sessions and associated work for the 83 startups participating across the UK. The live sessions will include webinars, panel discussions and workshops, complemented by follow-up tasks or challenges, additional reading, coaching and peer-to-peer learning. Programme content will focus on responding to the key challenges and goals the startups listed in their applications, covering topics such as business modelling, digital marketing, route to market and funding and finance.
James is pleased to be on the programme, saying: "Sometimes everything connects where you least expect it. Studying AI at Sussex enabled Reviso.ai, which uses techniques from the degree to automatically summarise research papers. Then studying Psychology led to developing an enhanced essay planning tool.
"I'm thrilled to represent Sussex at Santander Emerging Entrepreneurs with Reviso.ai, and love that just like at Sussex, you can feel the enthusiasm – people have "whys" that matter, stories that resonate and conviction in their goals. I feel supported, less alone and that the programme cares about my wellbeing – for example, allowing time for writing up my dissertation (on online learning) too."
Matt Hutnell, Director of Santander Universities UK, commented: "We're delighted to celebrate 10 years of supporting entrepreneurship with our dedicated new programme for student and graduate start-ups from across our partner universities. Adapting to the current environment, our new digital offering will support young entrepreneurs with their innovative business ideas particularly in light of present-day challenges and we look forward to judging the immense array of entrepreneurial talent at the national final later in the year."
At the September final the winning business will receive £30,000 of equity-free seed funding, mentoring from business experts and a fully-funded intern. The runner up will receive £20,000 of equity-free seed funding and the additional support, and there will be a number of smaller prizes available.