Updating students on their education
Posted on behalf of: University of Sussex
Last updated: Thursday, 25 June 2020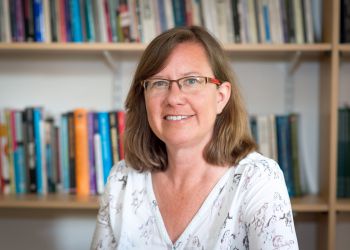 Today (25 June) Pro Vice-Chancellor for Education and Students, Kelly Coate, sent her regular weekly email to all Undergraduate and Postgraduate Taught students. You can read the full email here:
Dear students,

This week I want to remind you that all of our student support services continue to run an online service during the summer. I know I have mentioned this to you before, but it's really important that you're reminded of this – please read on for useful links as well as some further updates.

Support and resources

The Student Life Centre, Student Support Unit, Counselling Service, Careers and Employability Centre and International Student Support will continue to be here for you. Visit their pages for information on accessing their online services at this time. We've brought relevant links and more wellbeing resources together on the Student Hub.

If you're thinking about work and skills development over the summer, do explore the Careers and Employability resources available to you. This includes one-to-one online appointments with Careers Consultants and virtual sessions with employers to help you get to know them and understand roles you might want to apply for.

Another valuable resource you can use is LinkedIn Learning. There are courses on thousands of different subjects delivered by real-world professionals and experts. I hope you'll find the content useful to support your personal and professional development and your Sussex education. And, if you're looking for fun online activities and ways to stay connected, have a look at our Things to do listings for suggestions.

Safety Net and results

As a reminder, the No Detriment Policy (also known as the Safety Net) works on the basis of a set of principles designed to ensure that where possible, no student will encounter any detriment in the awarding of grades for Semester 2 as a result of Covid-19. The Safety Net principles are as follows:
The Safety Net will only be applied once you have passed all of your Semester 2 modules;

The Safety Net will be based on the mean achieved from the modules you took in Semester 1 (including the marks for any that you may have failed);

Marks for Semester 2 modules that are below your Semester 1 mean will be raised to the Semester 1 mean.
Please note that your Safety Net may not appear on Sussex Direct until the relevant exam board and will not be confirmed until after the exam board, so don't be concerned if you have marks released before the exam board and cannot see the Safety Net. You can visit this page for more information on assessment changes and the No Detriment policy.

Library access

As I announced last week, our Library staff have introduced a new Click and Collect service for printed materials in addition to the existing online library service. If you would like to use this new service, you can use the Library Search to locate the items and if the item shows as available you can request it as normal.

Once the item is ready for collection you will receive an email from the Library with instructions as to how to collect it between 11am and 3pm, Monday to Friday. When you collect any items you will need to show your University ID card. When you are finished with your items you will be able to return them through the book sorter, or in the book drop at the Library north entrance (near to IDS). Look out for further updates on this service.

Thanking Residential Advisors

I would like to take a moment to thank our students who took on the role of Residential Advisor over the past year, for your outstanding work and dedication. Since Covid-19 started, you have helped to maintain a high level of support for students living on campus and in other University residences despite the challenges of doing so remotely. As RAs, you have shown professionalism and commitment to the health and safety of campus residents and our wider University community, including running regular online events to help students feel connected. You have shown kindness and commitment to your fellow students, in the toughest of times – I hope you feel incredibly proud.

Changing government guidelines

This week the UK government has introduced new rules on social distancing and the opening of various hospitality services. As government guidelines have just changed we are re-assessing what we will be able to offer but first signs are that the new guidelines will give us much more flexibility to safely conduct activities on campus and we will release more details soon. Of course we will continue to adapt to any new changes over the next three months before the start of term.

I understand that many of you have questions, such as around arrangements for the autumn term, so please be reassured that we are looking at every question closely and are working hard to move plans forward. As always, I'll keep you informed of developments as soon as I am able to and we will continue to regularly update the Coronavirus pages on the Student Hub.

With best wishes,

Kelly

Kelly Coate, Pro Vice-Chancellor for Education and Students