Decolonisation and the University of Sussex Library
By: Ciaran Clark
Last updated: Friday, 4 June 2021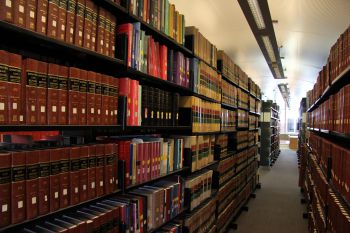 Earlier this year the Library set up a working group to articulate the Library's decolonisation activities. We are now pleased to announce the publication of our Decolonisation Statement. The statement, which can be read here, identifies the areas in which we will actively work to decolonise our collections, working practices and outlines our commitment to removing barriers for marginalised groups.
We've thought carefully about all of the Library's activities and the actions that we need to take, collectively and as individuals, to facilitate change. For example, when we undertake teaching activities, we will promote and make available the widest possible variety of materials, equipping researchers with the skills to make informed decisions about the value and context of the resources they encounter. Although we have always sought to do this, we recognise the need to approach ongoing tasks with an increased awareness of the structural inequalities that leaves some ideas and resources hidden from view.
Behind the scenes, we will think carefully about how we catalogue and classify our collections. Our choice of language is important, and we need to use appropriate terms with accuracy. That isn't just about changing problematic or offensive words. We also need to recognise that we each approach collections differently. How an archive is catalogued and explained, for example, needs to take into account differing perspectives and lived experiences. Researchers shouldn't have to adopt a single viewpoint in order to find collection items that are relevant to their interests.
As we present our collections, through engagement work and displays, we want to make sure that what we do is never tokenistic but rather that it leads to a greater understanding of – and engagement with – our collections. This needs to apply to Library staff just as much as it does to our researchers.
During Black History Month it is right that we reflect on the diversity of our work and collections. However, decolonising the Library is not a short-term project. The Library has formed a decolonising group to support colleagues, ensure that activities remain visible and to sustain momentum.
We acknowledge that we won't always get things right and so an important principle behind our work is that we will listen and allow ourselves to be challenged. As a Library team, what our users think has always been important to us. Decolonising what we do will help us to provide a positive and meaningful experience to everyone who interacts with the Library whether that's in person or remotely. That's why it's crucial that we collaborate with colleagues from across the University. We'll be looking for opportunities to do that whilst never forgetting our responsibility to lead the change within the Library.
There's a lot to do and at times it will be difficult to challenge our own preconceptions. Yet, in identifying key areas of our activities and the structural systems they are built upon, we will promote decolonisation work throughout the Library, ensuring that all staff have the opportunity to learn, engage and act.
If you would like to comment on our work to decolonise the Library, or learn more about our activities, please contact Richard Wragg, Collections Manager, at R.D.Wragg@sussex.ac.uk.