Update including: Tier 2 restrictions and Week 11 teaching and assessments information
By: Harvey Atkinson
Last updated: Friday, 27 November 2020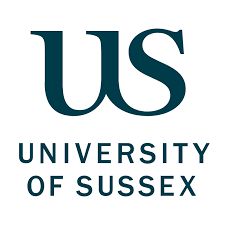 On 27 November, Student Communications emailed all taught and research students to share information including: Tier 2 restrictions and Week 11 teaching and assessments information. You can read the full message below:
Dear all students

In this week's update you will find information on:
Booking your Covid-19 test for travelling home for the winter vacation
Our plans to move all teaching online from 7 December so you can travel home
Assessment deadline extension
Covid-19 Tier 2 restrictions
Mobile testing unit returning to campus this weekend
Please read the whole message to ensure you are up to date on the latest developments.

Booking your Covid-19 tests for travelling home for the winter vacation

As you will be aware, the University is part of the UK Government's student mass asymptomatic testing programme, which is designed to support students to travel home safely for the Winter vacation period. This means those students who wish to travel having received two negative Covid-19 tests having taken part in this programme, will be able to start to return home from the 3 December during the national student travel window, which has been set by the government to run from the 3 – 9 December. If you have not already done so you can book your tests via this online form and you should do this as soon as possible.

Move to online teaching from 7 December and extension to Week 11 assessment deadlines

In line with Government advice, the University will move all teaching online from the 7 December until teaching ends on 11 December. Additionally, students should note that those with assessments that have a deadline within week 11 (7 – 11 December) most of these deadlines will now be extended by seven days on Sussex Direct. You can read the email that was sent to all students about this here.

Update on local Covid-19 restrictions – what you need to know

The current Government national restriction rules that are in place in England end on the 2 December. From the 2 December, Brighton and Hove (and East and West Sussex) will be placed under Tier 2 restrictions. Our area is under Tier 2 restrictions as there is still a high incidence of Covid-19 spreading amongst the local population.

Under Tier 2 we must all adhere to the following rules:
You must not socialise with anyone you do not live with or who is not in your support bubble in any indoor setting, whether at home or in a public place.
You must not socialise in a group of more than 6 people outside, including in a garden or a public space – this is called the 'rule of 6'.
Avoid travel to or overnight stays in tier 3 areas other than where necessary, such as for work, education, youth services, to receive medical treatment, or because of caring responsibilities.
You can go to the gym or leisure centres and the Sussexsport's facilities will be re-opening from 7.30am on 2 December.
You can travel through a tier 3 area as a part of a longer journey and to return home during the student 'travel window'.
For international travel please see the Foreign, Commonwealth and Development Office travel advice for your destination and the travel corridors list.
Mobile Testing Unit returns to campus this weekend (28 – 29 November)

The Mobile Testing Unit will be back on campus this weekend (28 – 29 Nov) and will be in the Arts Carpark (no.7A). This testing facility is for symptomatic testing only (people who have symptoms) and those students concerned about having Covid-19 symptoms and requiring a test should book an appointment through the national booking system.

Respecting Intellectual Property

The University's academic staff work hard to provide quality course materials for students and these materials should never be shared with a third party, including online forums and file sharing websites. Unfortunately this has happened in some instances, so we want to make it clear that by doing so, a student could be subject to University disciplinary action.

These sanctions are tough for a reason – they protect your own and the University's investment in your Sussex Education. It's therefore right that everyone in the University community does all we can to protect it. Students should also be aware of the University's Academic Integrity Values which they are expected to follow. These can be viewed here.

Online security – don't let criminals access your Sussex account

Please read this article to understand how to protect your online accounts and personal data from criminals. Fortunately there are some easy ways to protect your Sussex and personal accounts from 'phishing' emails and easily spot them. Information on how to keep your accounts secure can be found on the IT Services website.

Career opportunities and support

A reminder that the University Careers and Employability team are here to help all students. Browse their web pages to find vacancies, explore career options, connect with alumni, improve your CV and more. Or book a one-to-one appointment to talk through any career query. The team can also help you to set up your own creative project, business or social enterprise. And look out for a new season of recruiter and networking events launching in January.

Things to do

Finally, there's lots of ways to connect with other students, take part in activities and keep yourself entertained on the Things to do pages.

With best wishes

Student Communications