Barclays branch on campus to close in February
Posted on behalf of: University of Sussex
Last updated: Friday, 22 January 2021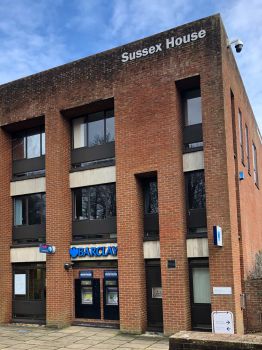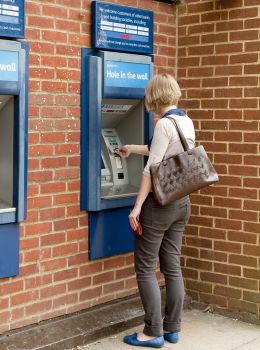 The University of Sussex will be working with Barclays Bank to ensure banking support for students after the campus branch of Barclays closes permanently on Friday 5 February.
The bank has announced that its branch in Sussex House, at the south end of campus, will be one of 63 across England to close this year.
Barclays have shared that customers using the branch have dropped significantly as a result of changes in the way people do their banking, with the majority using mobile phones and online systems. Barclays said fewer than 10 per cent of transactions now take place inside a branch.
A Barclays spokesman said: "The decision to close a branch is never an easy one.
"However, customers are increasingly using alternatives to branches to do their banking. As a result, we are seeing a sustained fall in branch visits across the UK.
"We will work with our customers and provide alternative options to ensure they can continue to manage their money and receive financial expertise when required."
A full range of banking services is available six days a week at Barclays' main city centre branch in North Street, Brighton, and there are other Barclays branches in the local area.
Everyday transactions, such as paying in cash or cheques, can also be completed at the Post Office on campus (located inside the Co-op supermarket, in Bramber House).
Cash machines will still be available on campus at three locations: in the Students' Union shop in Falmer House; in the York House foyer (accessible 24 hours a day); and in Bramber House, just outside the Co-op supermarket. Discussions are ongoing to identify a possible alternative location on campus for a Barclays cash machine.
Carey McLaughlin, Assistant Director of Finance at the University of Sussex, said: "The banking sector is withdrawing substantially from university campus branches. The model we are moving to with Barclays is consistent with the way banks are now seeking to engage.
"We will be working with Barclays to ensure there is support for students at key times during the academic year. This will include providing advice and guidance on opening a new bank account, general banking matters and other topical issues."
Barclays said it does not intend to make anyone redundant as a result of the closure, adding that colleagues at the University of Sussex branch will be offered alternative roles with the bank.
The University is now reviewing possible future uses of the space in Sussex House to be vacated by Barclays.