Update for students from Pro Vice-Chancellor Kelly Coate
Posted on behalf of: University of Sussex
Last updated: Thursday, 29 April 2021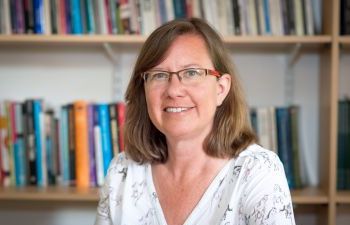 On Thursday 29 April, Pro Vice-Chancellor for Education and Students Kelly Coate wrote to all taught students. You can read the message in full below.
Dear all students,

Please read this week's email for updates on:
Support for your revision and assessments
Increased Library study space hours
Brighton Festival ticket give-away
New location for our Covid-19 test centre
Postgraduate Taught Experience Survey (PTES)
Providing feedback on your Semester Two modules.
Support for your revision and assessments

During revision week you can catch up with any study skills training that you may have missed and ask questions at the Library Zoom drop-in on Friday 7 May. You'll find one video highlighted for each day of the week which will lead through to other useful information for your revision and exams.

You can also find guidance on submitting online assessments and how to access your feedback from assessments here: Submission and Feedback in Canvas: A Student Guide.

Remember that your Academic Advisors or Academic Success Advisors and School Offices are here to help you on any academic matters – you can find contact details for your School Office here.

Increased Library study space hours

For students unable to study at home, the number of hours you can book a study space for increased to 35 hours per week from Monday 26 April. You also have the option to click and collect the books you need. For all students, we continue to offer a wider range of Library services online.

Brighton Festival ticket give-away

As proud supporters of this year's Brighton Festival we have two ticket competitions for you. The first is to see award-winning comedian and podcast legend Sofie Hagen live at Brighton Dome on 26 May. The second is to see Live is Alive, a laid-back evening celebration of Brighton's music scene at Brighton Dome on 21 May.

For your chance to win a pair of tickets, email information@sussex.ac.uk and tell us the name of the show you'd like to see and we'll pick the winners out of a virtual hat.

Plus, on Tuesday 4 May, English Lecturer and Sussex Writes Founder Dr Emma Newport is hosting a free 'In conversation' event on Zoom with award-winning broadcaster, poet and this year's Festival Guest Director Lemn Sissay, MBE. Sign up for your place.

You can view Brighton Festival's Covid-19 safety information on their website and find out about the varied programme.

New location for our Covid-19 test centre

Our University test centre is moving. From Tuesday 4 May until the end of June, testing for students without Covid-19 symptoms will take place on level 1 of Bramber House, in Dine Central.

You can be tested up to twice a week in the test centre if you're on campus for classes or for essential purposes (e.g. to collect pre-ordered library books), or you're living on campus.

You can make a booking for a test on Mondays, Tuesdays, Thursdays and Fridays, at any time from 10am to 3pm. View more information about testing on campus.

Postgraduate Taught Experience Survey (PTES) – open until 17 May

If you're on a taught postgraduate course (e.g. a Masters), you're invited to take part in the Postgraduate Taught Experience Survey to share your feedback about your experience. Please check your Sussex emails for your personalised survey link. It should only take around 15 minutes to complete. If you would like to know more, you can visit the Student Hub.

Provide feedback on your Semester Two modules

As I mentioned last week, we encourage you all to provide feedback on your experience of the individual modules that you have taken this semester through the Module Evaluation Questionnaires (MEQs). You can access the questionnaires through Sussex Direct until 10 May – find more information on how to complete them.

Finally, it's great to see our Law students using their skills to help housemates, friends and course companions to resolve disagreements through their new peer mediation clinic. You can read more about the pilot service, which is running now online until the end of term and will roll out fully in the autumn.

With best wishes,

Kelly Coate

Pro Vice-Chancellor for Education and Students