Supporting you - a reminder of Covid guidelines
By: Harvey Atkinson
Last updated: Thursday, 10 June 2021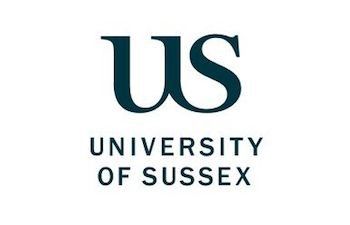 Dear all students,

Hopefully you have been able to enjoy the additional freedoms we have now that some of the lockdown rules have been lifted.

The Government will announce soon if the planned lifting of all legal limits on social contact is due to happen later this month, or if there will be a delay.

It is extremely important to remember that whilst the number of cases of Covid is very low in Brighton and Hove, it is still possible to catch the virus.

There are still social distancing rules in place and legal limits on the number of people that are allowed to mix indoors and outdoors.
you can meet outdoors in a group of up to 30 people
six people or two households can meet indoors
These are legal requirements put in place to keep you and your fellow students safe.

You can find information on the Student Hub about what the guidelines mean we can all do now – and how this might change in the near future.

Supporting you – if you test positive

If you test positive for Covid and you are living on campus or at your term time address you must report this using our easy to use form. This means we can provide you with our self-isolation support package. You can read about this on the Student Hub.

If you test positive you must self-isolate for 10 days. Members of your household must also self-isolate, as per the Government guidelines.

If you are living on campus, we will ensure you can stay as long as you need to self-isolate, even if this means we need to extend your occupancy. We will do this free of charge. We can only do this if you report your positive test so please don't delay.

Supporting you – getting regular tests

A key way to control the spread of Covid-19 is through regular testing. If you are still living on campus or in the City please get regular tests at our facility at Bramber House.

If you are due to travel home for the summer, please ensure you have been tested before you leave. If you receive a positive test result you must self-isolate in line with the Government guidelines before you travel.

Information on how to get a test on or off campus can be found on this page on the student Hub.

Testing is free, easy to do and quick, with results being available within 30 minutes.

There are a number of ways to get a Covid-19 test:
You can make a booking for a test on campus on Tuesdays and Thursdays, at any time from 10am to 2pm on level 1 of Bramber House, in Dine Central.
You can collect up to two packs of seven rapid Covid-19 tests you can use at home from a local pharmacy– including the University Pharmacy on campus.
Please note: The University test centre is for those without symptoms. If you are showing symptoms (a new cough, high temperature or changes in your sense of smell or taste), don't go to the campus test centre. Instead you must self-isolate and book a PCR test.

You can protect yourself and others from contracting the virus

Wherever we are, we must all continue to follow the Covid-19 safety measures, including the 'Hands, Face, Space and Fresh Air' message. When inside we must continue to follow the social distancing guidelines to look after ourselves, and each other.

You can find more information about how to protect yourself and others from Coronavirus here.

Continuing to follow the Covid-19 rules and guidance

It is really important that we continue to follow the UK Government's advice to reduce the spread of the virus. Details of what we can and cannot do in line with the UK Government's Covid-19 rules can be found here.

Thank you for continuing to follow the Covid rules and guidance and you can find comprehensive information on Covid-19 matters on the Student Hub's Coronavirus page.

With best wishes,

Student Communications