Become a Sustainable Sussex travel champion
Posted on behalf of: University of Sussex Sustainability Team
Last updated: Friday, 10 September 2021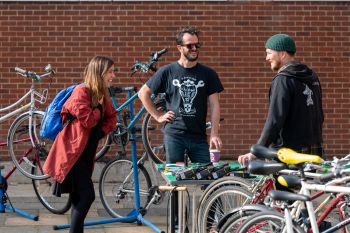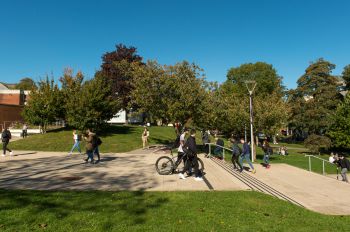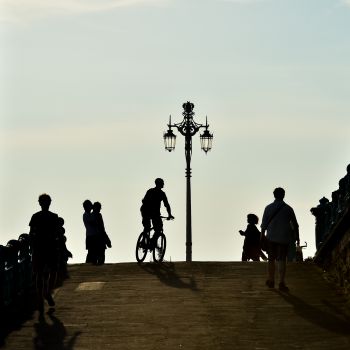 Help Sussex to be one of the most sustainable universities in the world by becoming a sustainable travel champion. Sign up here today to champion sustainable travel at Sussex.

Being a travel champion will give you the opportunity to get involved in promoting sustainable travel through practical activities such as supporting EcoGo, our forthcoming active and sustainable travel rewards scheme, as well as volunteering to organise and lead 'cycle trains'.
The idea of cycle trains is for people to group together to make it safe for each other to ride bikes through busy areas.
Whether you are a keen cyclist, out of practice due to lockdown or have never commuted by bike, we would love for you to get involved.
Cycle trains will be running between the Level and Falmer Campus in the mornings and evenings during the first month of term, starting with Adam Tickell leading the first cycle train on Monday 27 September. These group cycling events help to:
promote safe cycling skills
raise awareness of how bikeable a community is and where improvements can be made
reduce traffic congestion, pollution and emissions
connect with fellow students and members of staff
foster a healthy university community through physical activity and mental wellbeing


We are looking for volunteers to lead cycle trains!

As a thank you for signing up to volunteer as a cycle train lead, you will receive a free Hi-Vis rucksack cover after leading your first train, kindly sponsored to us by Brighton and Hove City Council.
If you are interested, please sign up with your name and email address indicating whether you would like to lead and/or participate in a cycle train. You can also email the Sustainability Team with any questions: sustainable@sussex.ac.uk.