Here to support you
Posted on behalf of: Student Communications
Last updated: Thursday, 28 October 2021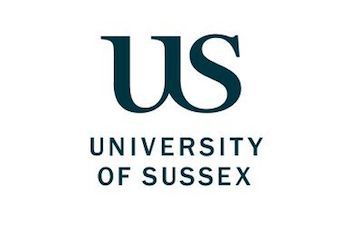 We are very aware that the discussions that have taken place on social media and on our campus recently are often difficult and may mean that some in our community would like to talk about how they are feeling. Please seek support – we're here for you.
We want to support everyone in our community and ensure that Sussex is a safe and welcoming place for all.
There are a number of places that you can reach out to.
You may want to connect with internal and external support services, which can be found here: Sexuality and Gender. Switchboard (LGBT+ Helpline): Switchboard LGBT+ Helpline may also be a useful organisation to contact if you need to talk over the weekend.


For any urgent mental health concerns, please phone the Brighton & Hove Mental Health Rapid Response Service (MHRRS) Telephone: 0300 304 0078 or Sussex Mental Health Line for support & advice: 0800 0309 500. Both are open 24 hrs/day 7 days/week.


Our Student Life Centre, where our staff are available Monday-Friday, have been supporting students about the events on campus over the past week. There are also specialist advisors that work with LGBTQ+ issues. Student Life Centre.


Please remember in case of emergencies, 24 hour help is available (including through the Residential Life team on campus): Residential support : University of Sussex



University Report and Support tool: if you or someone else has experienced behaviours such as bullying, harassment, a hate incident, sexual violence, domestic abuse or discrimination, you can let us know using this Report and Support tool. The tool can be accessed online via the Report and Support Tool webpage.

For mental health support: The University has signed up to Togetherall A 24/7 online community where you can anonymously access online chat, mutual support, self-assessment, self-guided courses, creative tools. Togetherall's mental health professionals are available 24/7 for online chat and to keep the community safe. Just register here to use the service free of charge.


Student Space is a free resource for all students, providing dedicated support services for students, by phone, text, email, and web chat in addition to information and tools to help you through the challenges of coronavirus.


Shout is a confidential mental health text support line run by volunteers that is available 24/7. You can text shout at 85258 if you are struggling with low mood, anxiety, relationship difficulties, issues with bullying,or if you just feel overwhelmed and are struggling to cope.


Samaritans: 24hr crisis phone line 116 123.


HOPELineUK offers phone support for young people (under 35 yrs) who are struggling to cope. Call 0800 068 4141 or text 07860039967 between 9am and midnight every day.
We would like to thank student officers in the Students' Union, for sharing their concerns about making sure everyone in our community, particularly those who may have been affected by recent events, know where to go for support.