Listening to each other and allyship at Sussex
Posted on behalf of: Internal Communications
Last updated: Tuesday, 23 November 2021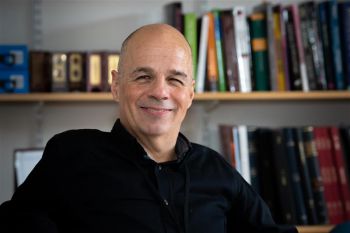 Since joining Sussex at the beginning of October as the first permanent Pro Vice-Chancellor for Culture, Equality and Inclusion, I have had many conversations with students and I have been impressed by everyone's commitment to creating opportunities for everyone to have their voice heard. I look forward to more but already it is clear to me that our culture is something you care about so much.
We are currently developing a listening programme to facilitate understanding of all and particularly those who are marginalised. Effective listening and allyship can enable understanding and support, even where there is disagreement. Meanwhile, I encourage you to watch this recent talk by Prof Loretta Ross at the LSE last month in which she highlights the need to shift from a 'calling out culture' into a 'calling in culture'.
We will also be soon launching our anti-racism pledge led by Professor Kevin Hylton and with my full support. The pledge has been developed with collaboration from students and outlines our commitment to actively challenge racism in our community.
The Trans Memorial Day Flag was raised last week ahead of Transgender Day of Remembrance (TDOR) on Saturday to commemorate all those who have been killed as a result of transphobic violence. Our LGBTQ and GSRD support webpages provide information about specialised services and support which is available at the University and in the local area.
Yesterday, I had the honour of joining Professor Tom Welton, the current President of the Royal College of Chemistry - and Sussex alumni – at a talk and panel Q&A to explore building careers and underrepresentation of LGBTQ+ people in STEM.
Finally, there are two upcoming dates that the University will also be marking:
International Day for the Elimination of Violence Against Women - Thursday 25 November
On 25 November, we will mark International Day for the Elimination of Violence Against Women. Our Report and Support tool offers staff and students an opportunity to report an incident of sexual misconduct, domestic violence or hate crime and receive the support they need.
We will support any student who has experienced sexual assault or unwanted sexual attention.
Disability History Month - 18 November to 18 December
To mark Disability History Month - 18 November to 18 December, the Disability flag will be going up on Sussex House from Monday 22 November.
Find out how you can access disability support on the Student Hub.

I will be sharing regular updates on our work and how you can get involved and help to shape our plans and activities at Sussex. I really look forward to working with as many of you as possible.
With good wishes,


David Ruebain, Pro Vice-Chancellor of Culture, Equality and Inclusion