EcoGo: Win big this festive season with the Countdown to Christmas rewards
Posted on behalf of: Sustainable Sussex
Last updated: Friday, 3 December 2021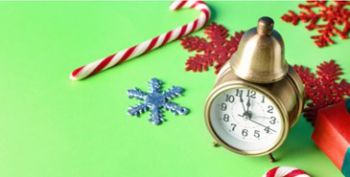 Have you signed up to our sustainable and active travel rewards scheme, 'EcoGo'? If not, now is the perfect time as we are offering some Countdown to Christmas rewards to encourage you to keep travelling sustainably in spite of the colder and wetter weather. From 1st December until 17th December you can earn the following.


Secret Santa
Win some surprise rewards ranging from 100 to 1,000 BetterPoints. Make sure you're as car-free as possible on your journeys to and from campus to give yourself the best chance of winning.

Daily Prize Draw
Earn 1 BetterTicket for each active or sustainable journey of at least 0.5 miles. If, however, you travel over 2 miles you will receive a 2 ticket bonus. We'll be giving away 5 x 1,000 BetterPoints every day.

And in case you missed the news...
We're also running a Refer a Friend Weekly Prize Draw until the end of term. Get a friend or colleague from Sussex taking part in the EcoGo challenge to be in the running to win 1,000 BetterPoints.

Best of luck!