Student update and good wishes for the holidays
Posted on behalf of: Student Communications
Last updated: Friday, 10 December 2021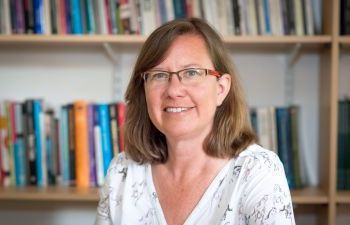 On the last day of term, Kelly Coate, Pro Vice-Chancellor for Education and Students, emailed all taught students. You can read her message below:
Dear students,

Many of you might be about to go home for the holidays, while others might be staying here during the winter break. Wherever you spend it, I'd like to wish you all a very happy season.

In this update, I talk about:
Semester 2 teaching and learning
New UK Government Covid measures
Get your covid-19 test before travelling
Report and support
Industrial action update
E-scooters are not permitted on campus
Staying on campus over the holidays
Covid-19 Vaccination cash prize draw winners

Semester 2 teaching and learning
As outlined in the email sent to all students on Thursday, in Semester 2, we will continue to provide teaching and learning in-person and on campus, unless the current UK Government guidance and rules change between now and the start of term. All students should read the email as it contains important information and that we expect students returning after the Winter break to be on campus for the start of teaching on Monday 24 January 2022.

New UK Government Covid measures
As mentioned in the Semester 2 teaching and learning email, the UK Government announced on Wednesday 8 December that it is introducing some new measures to help reduce the spread of Covid-19. These include things like mandatory face coverings, vaccine passports and getting tested.
Full details can be viewed on the UK Government webpage and you can find what it means to you at Sussex on the Student Hub.

Please, note that, unless you're exempt, you must wear a face covering in the Library at all times, even when you're sitting at your desk.

Get your covid-19 test before travelling
Before you travel home for the holidays, you should take a covid lateral flow (LFD) test to reduce the risk of transmitting the virus. If you test positive, you will need to quarantine.

You can get a free box of LFD test kits in one of the collection points on campus or order them online.

You'll also need to take a test before you come back to campus in January.

If you're travelling abroad, please check the entry requirements of your destination country. Remember you will need to take a pre-departure Covid-19 test before you return to England. Check the UK Government website for the latest guidance.

Report and support
Please do remember, if ever you need to report a concern to us, that you'd prefer to share online, please let us know using the report and support tool. If you indicate that you'd like to speak with someone, an advisor will get in contact with you.

Industrial action update
We understand that the national industrial action may have caused disruption for students, especially those whose classes were cancelled. It's really important to us that we do everything we can to make sure your time at Sussex is as good as it can be.

We will continue to work hard to make sure you meet all your learning outcomes whilst also considering what else we may need to do to minimise the disruption for you. We'll be back in touch with you on this, next term.

E-scooters are not permitted on campus
I know that many students enjoy using e-scooters on campus. Unfortunately, they can pose a risk to people on our campus, and so from 1 January, a new process will be in place which means they will need to be removed. Please do take note of this if you do have an e-scooter, and leave it at your home address when you return in January (if you're living on campus or university accommodation).

Staying on campus over the holidays
If you're staying on campus during the winter break, you'll have many opportunities to connect with other students and have fun.

The Res Life connectors team are planning some events over the holidays, and there will be festive events on campus as well, including:

Keep an eye on the event page on the Student Hub for more events. And there's also lots to do in Brighton & Hove too.

Information on what University services will be open over the vacation can be found on the Student Hub.

Covid-19 Vaccination cash prize draw winners
Finally, congratulations to the winners of the covid-19 vaccination cash prize draw. And thank you to everyone who has already had their vaccination.

Wishing you a lovely holiday and we all look forward to welcoming you back to Sussex in person in the new year.

Kelly

Kelly Coate
Pro Vice-Chancellor for Education and Students