Update and opportunities for students
Posted on behalf of: Student Communications
Last updated: Friday, 14 January 2022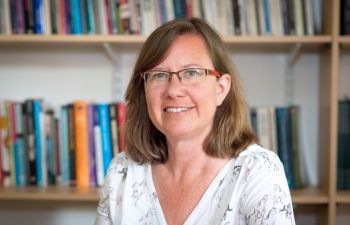 Kelly Coate, Pro Vice-Chancellor for Education and Students, wrote to all taught students earlier today. Read the full message below:
Dear student,

If you are currently busy undertaking assessments, I hope they are going well.

We're now in the second week of 2022 - a new year full of opportunity. A big one for everyone at Sussex will be to continue our work to become one of the most sustainable universities in the world.

We're making good progress on this with Sussex in the top 50 Universities in the world for impact, assessed against the UN Sustainable Development goals. I'm really proud of this achievement and I hope you are too.

Now please read on for more essential information and to find out the benefits of setting some sustainable resolutions:


Returning to campus after the winter break
Covid-19 vaccination status survey
Mobile Vaccination Unit on campus
National Student Survey
Cheap football tickets
New year, new (more sustainable) you
Returning to campus after the winter break
For those of you who have yet to come back to campus, please take a lateral flow device test (LFD) at home either in the evening or morning before you travel to reduce the risk of spreading the Covid-19 virus.

If you are travelling to Sussex from another country, you must follow government test and quarantine rules.

If you live in accommodation that's managed by us (not private housing), please take a few minutes to tell us your plans for coming back. This helps us to make arrangements to keep our community as safe as possible while the Coronavirus situation continues.


Covid-19 vaccination status survey
Help us keep the campus covid-19 safe by completing this short survey about your vaccination status before 19 January.

The data, which is completely anonymous, will provide us with the updated percentage of students who are partially vaccinated (only first jab), fully vaccinated but haven't had the booster jab yet, and fully vaccinated and have received a booster.


Mobile Vaccination Unit on campus
We strongly encourage you to get your Covid-19 vaccinations to protect yourself and those around you.

To make vaccinations easier, we're hosting a pop-up clinic for those of you who are already on campus on Monday 17 January between 11am and 4pm.

The Mobile Vaccination Unit will be stationed outside Pevensey 1 opposite the Meeting House (see map), and it will offer first, second and booster doses. No booking required.


National Student Survey 2022
The National Student Survey (NSS) is now open for all final-year undergraduates. Please, do engage with this important national survey, which is completed by nearly half a million students across the UK each year. It is one of the most important and influential sources of information about higher education in the country. The results will help prospective students make an informed decision about their choice of course and university, and are used to improve student experience for all.

Complete the survey before 28 February and get the chance to win a graduation package worth £150, including 2 guest tickets, hire of gown, and a photo package. The winners will be randomly picked by Ipsos MORI after the closing date.

You can find more information on our NSS web page.


Cheap football tickets for Sussex students
As a Sussex student, you can now get discounts on all BHAWFC matches, including their next home match against Chelsea on Sunday 23 January. Book your ticket using the code 21STUDENT.


New year, new (more sustainable) you
Finally, why not use your New Year's resolutions to become more sustainable? Our Sustainability Team has some suggestions on how you can get fitter, save money and help us create and maintain a biodiverse campus in Falmer.


With best wishes,

Kelly

Kelly Coate
Pro Vice-Chancellor for Education and Students