Student Connector roles focused on inclusion and community
Posted on behalf of: Connector Programme
Last updated: Monday, 1 August 2022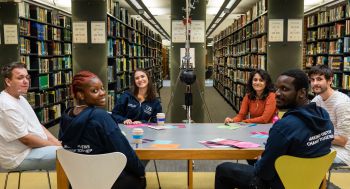 Over 100 Student Connector roles open for applications now!  All roles start in the 2022/23 academic year, are part-time and paid at £9.90 per hour - applications open until end of Sunday 7th August.
Student Connector roles are open to all students, and the programme particularly aims to be inclusive of students from backgrounds which are under-represented at university. As such we have projects and roles available specifically for students from under-represented groups, which present great opportunities to use your own perspective and creativity to create impact with and for other students. These roles include:
Click the links above to learn more about these opportunities or search 'Connector' on CareerHub now to find many more roles for all students to apply for.
You can also learn more at our application drop in on 3rd August, on the Student Connectors website, or on Instagram @connectorprogramme,