Your student update: £1000 raised for charity, finalist career support, and more
Posted on behalf of: Student Communications
Last updated: Thursday, 25 May 2023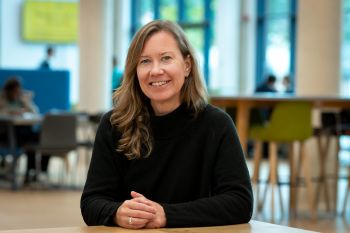 Earlier today, Kelly Coate, Pro-Vice-Chancellor for Education and Students, wrote to all taught students. You can read her full email below:
Hello,

One of the things I love about Sussex is how international we are, with representation from over 100 countries across our staff and students. This week, UKCISA (UK Council for International Student Affairs) re-launched the #WeAreInternational campaign across the UK. This is a great opportunity for us to celebrate our international student community using the #WeAreInternational hashtag. We'd love to hear your experiences and stories of what it means to be part of the University of Sussex community, so please do get involved.

Read on for this week's update, including:
Marking and assessment boycott

Career support for finalists

Postgraduate students help raise £1063 for charity

Spirit of Sussex Award celebration event
Marking and assessment boycott
Members of one of our trade unions, UCU, began a marking and assessment boycott from 20 April as part of their national industrial action. As I said in last week's update, I want to again assure you that we will do all that we can to ensure we mitigate any impact on our students' education and assessment and examination results caused by a marking and assessment boycott at Sussex.
We will continue our discussions with local UCU representatives about this national action, and we hope that there will be a swift resolution to the dispute.


Career support for finalists
As you come to the end of your studies at Sussex, I wanted to remind you that the Careers and Entrepreneurship team is still here for you for up to three years after you graduate. Whether you already have plans, are continuing to study, or are unsure of your next steps – they can help. They have a series of online careers workshops coming up, designed to support finalists to feel confident as they leave university. Find out more and book your place on CareerHub.


Postgraduate students help raise £1063 for charity
Thank you to all postgraduate students who took part in the Postgraduate Taught Experience Survey (PTES), for getting involved and helping to shape the future for our postgraduate community.

With the money that you've raised by taking part in PTES, UNICEF will be able to provide HIV tests to 275 pregnant women to help them protect their babies as well as exercise books and pencils for more than 1100 children. Find out more.


Spirit of Sussex Award celebration event
The Spirit of Sussex Award (SoSA) team are excited to host their annual celebration event on 7 June 2023 in the Student Centre Woodland Spaces.

The Spirit of Sussex Award celebrates extra-curricular and voluntary achievements, encouraging students to feel involved with life at Sussex, make friends and add experiences to their CVs.

Undergraduate students that have achieved a Spirit of Sussex Award can book onto the event via the Spirit of Sussex Award platform. The event will run from 2-5pm and there will be a range of exciting activities, speakers, food and drinks for attendees to enjoy on the day.

Interested in getting involved in the Spirit of Sussex Award? You can start logging your points here!

With best wishes,

Kelly

Professor Kelly Coate, Pro-Vice-Chancellor for Education and Students