Your online community: events to help you connect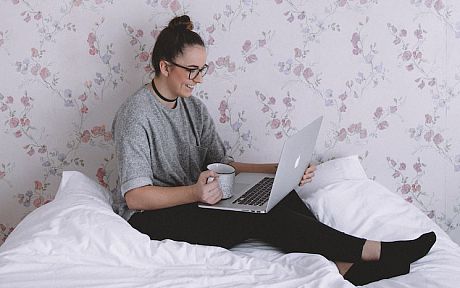 Things to do – Res Life Online
The Residential Life Connectors are running virtual activities for all Sussex students, open to you whether you're currently staying on campus or not.
This week, how about sharing sustainable and student-budget friendly life hacks or joining a sci-fi film night?
Visit the Things to do pages to see more upcoming event listings. There you can also find recommendations from students for stuff to watch, listen to and more.
Politics Society talk with Baroness Brenda Hale
Wednesday 31 March, 6pm
The Politics Society will welcome former President of the Supreme Court of the United Kingdom, Baroness Brenda Hale of Richmond, to discuss democracy during Covid-19, as well as to share her insights and reflections from a long and distinguished career.
You can join the live-streamed event via the University of Sussex Politics Society's Facebook page.
This event is co-hosted by the University of Sussex Law Society and the University of Sussex Women in Law Society.
Mindfulness event for LGBTQI+ Sussex community members
Tuesday 23 March, 4pm to 5.30pm
A team from the Mindfulness Network of People of Colour will be facilitating a mindfulness event for LGBTQI+ Sussex community members. This event is co-sponsored by Residential Life and Student Wellbeing.
This space will explore the intersectionality of sexuality, gender identity and race as well as the art of belonging, isolation and longing for connection. This will be done with activities such as guided meditations, mindfulness practices, presentations, and discussion (you'll be welcome to share but with no pressure to share).
To assist in creating a secure Zoom space, participants need to register in advance using this link, providing only the name and email address they choose. The event link and password will be sent by email.
Free online exercise classes from Sussexsport
Find more information about what's on offer.
Climate Justice Week
Formerly Go Green Week, this year the Students' Union has rebranded its week of sustainable action to Climate Justice Week, running from 22 to 29 March. There will be online events, workshops, panel discussions and more all dedicated to understanding and contributing to a more ethical and sustainable world with social equity at its core.
It's also a chance to continue motivating and educating one another on the small changes and efforts we can all make – from reducing our meat consumption and minimising food waste, to being recycling heroes and cutting back on our plastic use.
View more information and event listings.
Image by Becca Tapert on Unsplash