Your online community: events to help you connect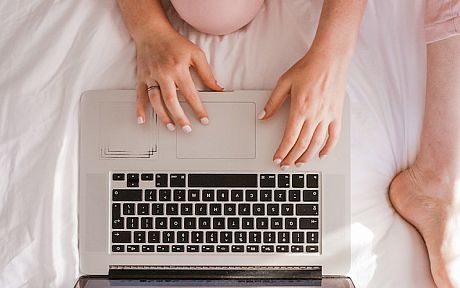 Things to do – Res Life Online
The Residential Life Connectors are running virtual activities for all Sussex students, so whether you're currently staying on campus or not, you can get involved if you'd like to.
Visit the Things to do pages to see upcoming event listings. How about listening to some great music with the Album Listening Society and Res Life Connectors?
There you can also find recommendations from students for stuff to watch, listen to and more.
Stay Home with Us – from Sussexsport
Sussexsport's Stay Home With Us online fitness and wellbeing programme continues. There's something for everyone, however you want to keep moving.
For free access to classes, you'll need to register and login using your University, BSMS or IDS sign-in via your Sussex Zoom account.
View the full timetable and find Zoom details for each class on Sussexsport's webpages.
Language Cafe Speedmates – Tuesday 9 February, 5pm to 5.45pm
Brought to you by the Students' Union, enjoy a study break and spend 45 minutes getting matched with fellow Sussex students to get to know your peers using prompt cards, games and general conversation. Join the Language Café right afterward and interact with the people you just met. Register for your free place.
LGBTQ+ History Month
LGBTQ+ History Month is a national programme that takes place every February. Students' Union listings showcase events from Sussex students, staff and local organisations.
Online events this year include LGBTQ+ Speed Mates, a rainbow baking competition and more. Visit the SU website for the full listings.
If you're interested in learning more or sharing resources around LGBTQ+ History Month, join the SU's collaborative page, which has recommendations by Sussex students and staff.
Virtual Refreshers' Fair – this week
The Refreshers' Fair is live 24 hours a day until 11.59pm on Sunday 14 February. You can access it as much as you like between now and then.
It's never too late to join a club or society here at Sussex. Many remain active online at the moment and they can't wait to hear from you.
Hundreds of student groups, brands and local services are taking part, so there's plenty to explore. Find out more in this video.
To get involved, head to digitalwelcome.sussexstudent.com.
InterSoc Fair – Friday 12 February, 1pm to 7pm
At the InterSoc Fair, you can socialise and join societies over voice and video, on a detailed virtual campus. It's being run by a group of students using Gather.town to allow people at Sussex to meet in a virtual arcade-game style environment.
Societies signed up already include Craft, Economics, Album Listening, Cognitive Science, House Plant, LGBTQ and First Generation – and there's more to come. You'll also have the opportunity to speak to Chaplaincy staff, the Residential Life team and others.
If you're interested, join the event to get access as soon as the fair starts. Find the details, including a map demo and how to sign up.
Image via Unsplash