Beware of fraud involving UK bank accounts
By: Molly Whyte
Last updated: Tuesday, 21 May 2019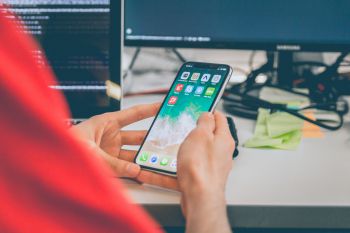 There is a danger that your bank account may be targeted for criminal activity which involves moving money between accounts.
The University is encouraging you to watch out for and protect against fraudulent activity.
The National Economic Crime Centre suspects that students attending UK universities have been targeted by organised crime groups for money laundering operations.
The British Council's Creating Confidence guidance explains how this might happen:
"The Financial Ombudsman Service has recently issued a warning that young people are particularly vulnerable to financial fraud, with many under-30s now being targeted by criminals as 'money mules'.
"A money mule is generally someone who allows fraudsters to launder money through their bank account in return for cash. Never give your sort code and bank details to anyone.
"If you ever notice money being deposited and then removed from your account you need to contact your bank and notify them immediately as organised crime groups also compromise innocent people's accounts.
"The consequences of being a 'money mule' can be extremely serious – in some cases, leaving young people with a criminal record that has an impact into their adult life. 'Misuse of facility' fraud is extremely serious and can carry prison sentences."
You can find more information about fraud at the UK Council for International Student Affairs (UKCISA) web site.
Barclays bank also offers information about different types of fraud, including phishing and online shopping scams. See their examples and how to better protect yourself.
Please remain vigilant and question anything that seems unusual.
If you think your account may have been misused, please contact the Student Life Centre for further advice and support.